Red, Orange, Lavender and Mint, Navy and White. The colors that everyone loves mysteriously appears on the screen, and the name 'Galaxy' filled the screen. Immediately after the phrase "Unpacked for Every Fan" appeared, the unpacked event kicked off with a mysterious stage appearing on the screen, divided into six colors.
Samsung unveiled 'Galaxy Unpacked for Every Fan' on September 23, 2020 at 10 a.m. ET. The hero of the unpacked event was 'Galaxy S20 FE', also known as Galaxy S20 Fan Edition. It is the latest Galaxy smartphone with every fans' favorite features.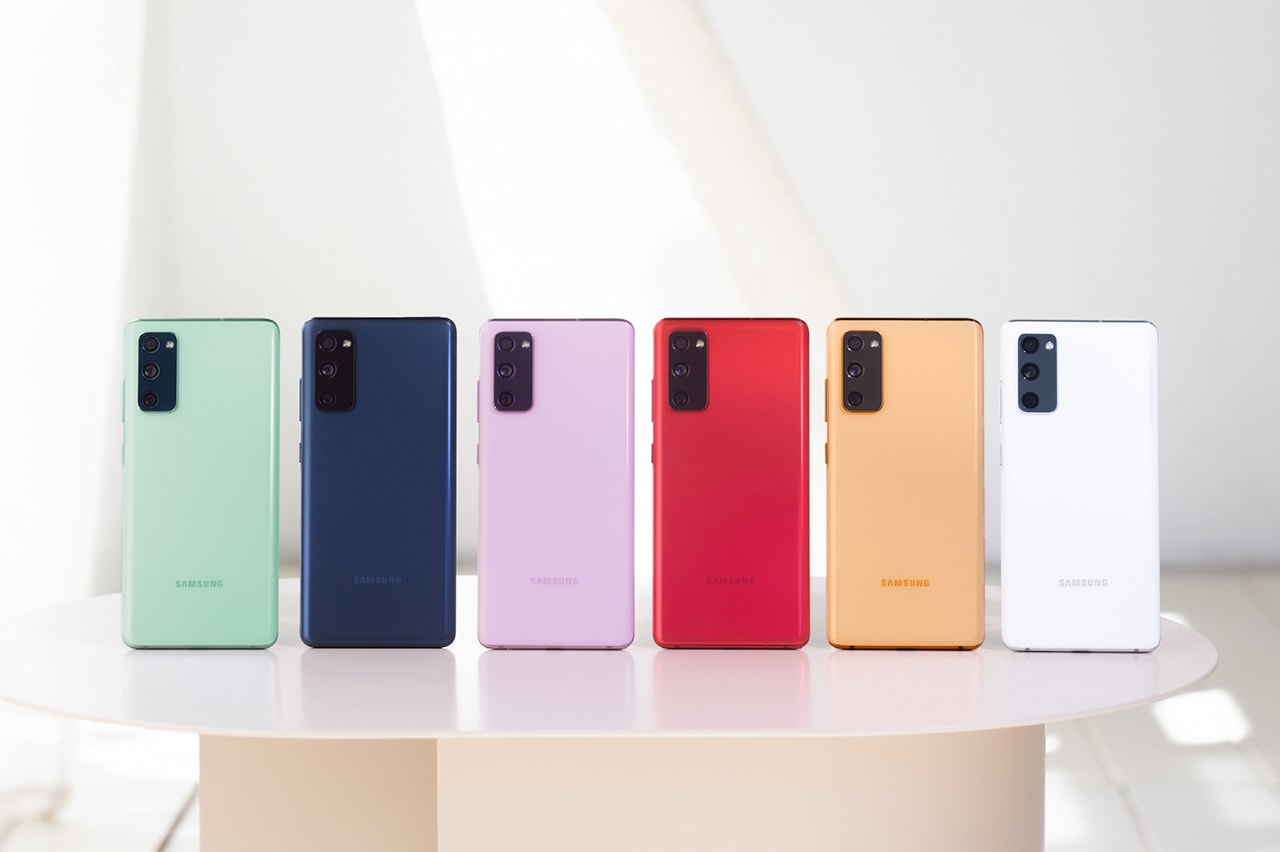 Over the past 10 years, Galaxy's mobile experience has led us into a whole new world, filled with imagination, excitement and connection. Capturing people's daily lives, connecting our friends, families and creatives, and helping people surpass their own perceived limitations has become Galaxy's identity.1 of 3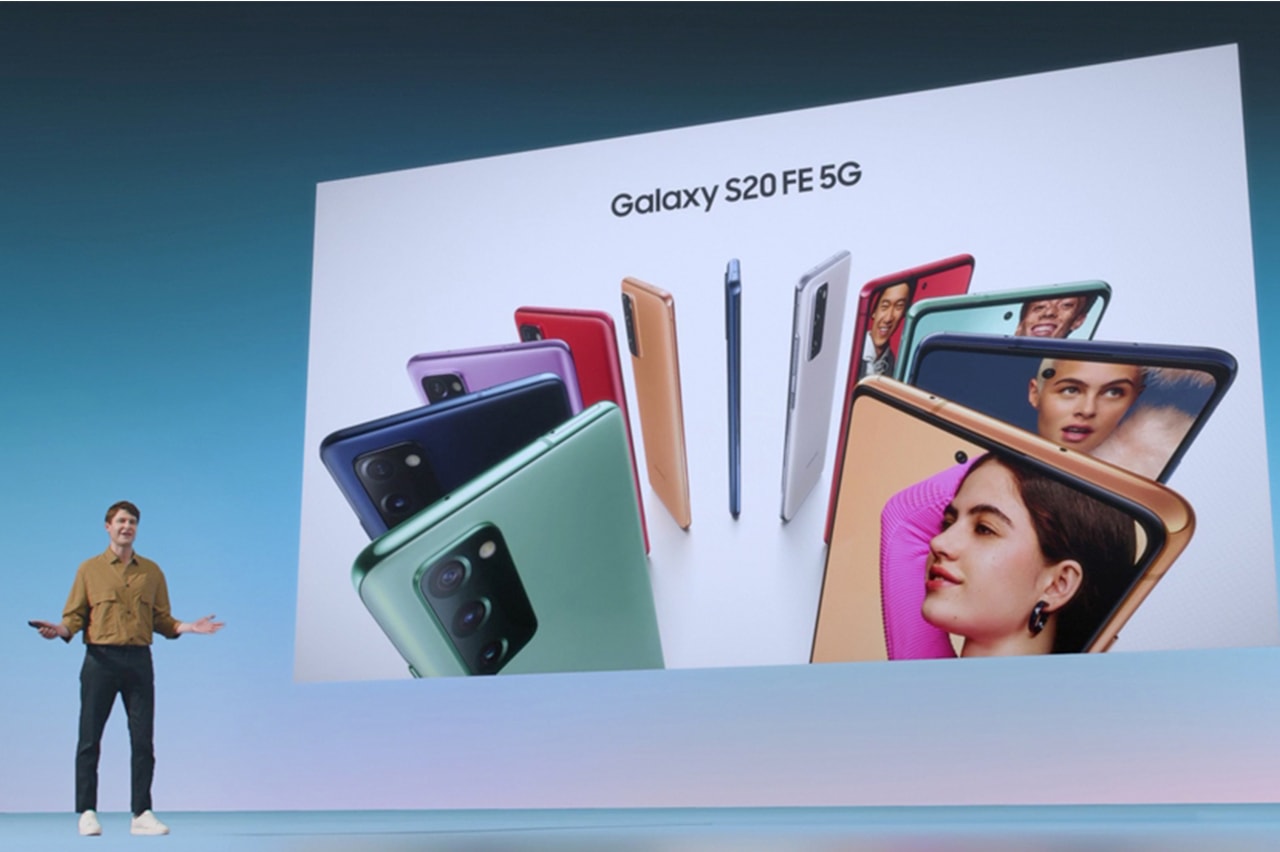 Samsung2 of 3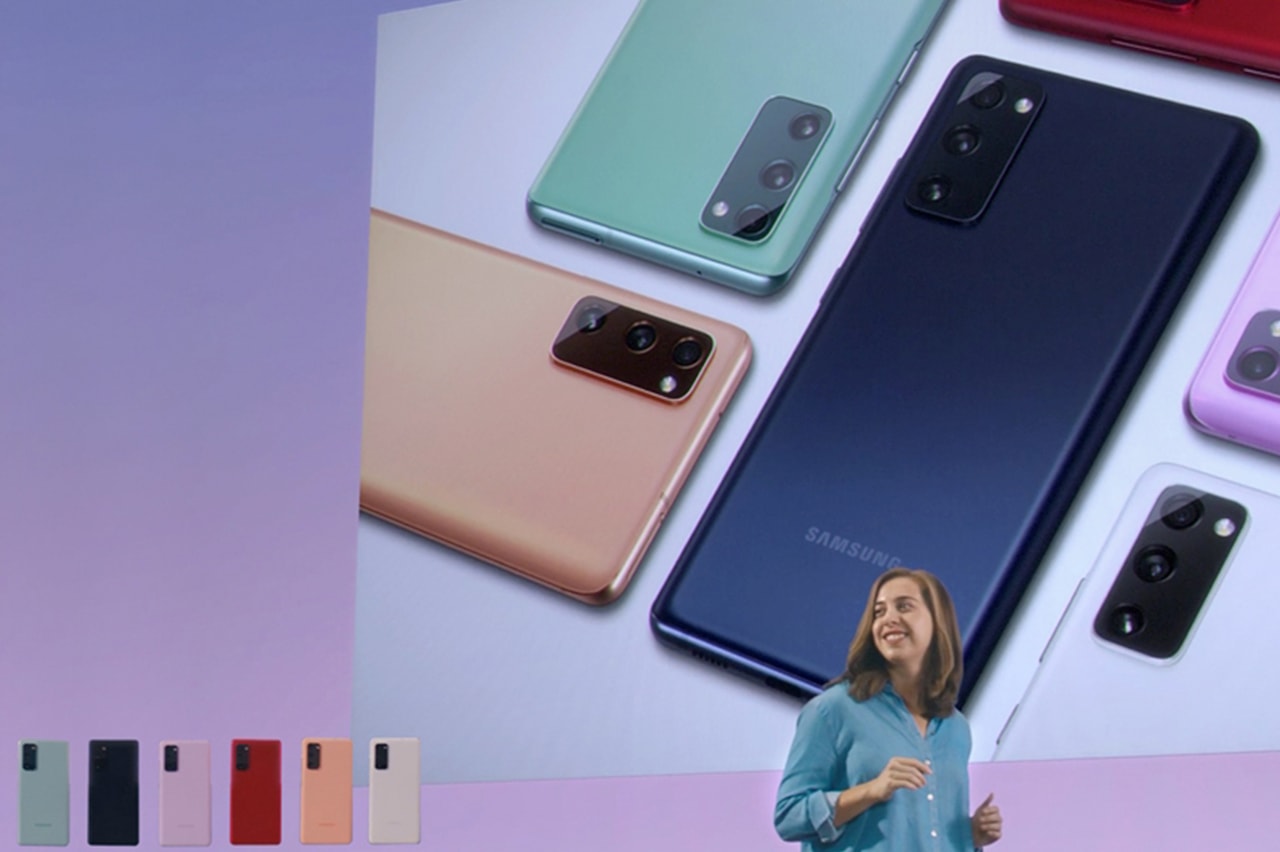 Samsung3 of 3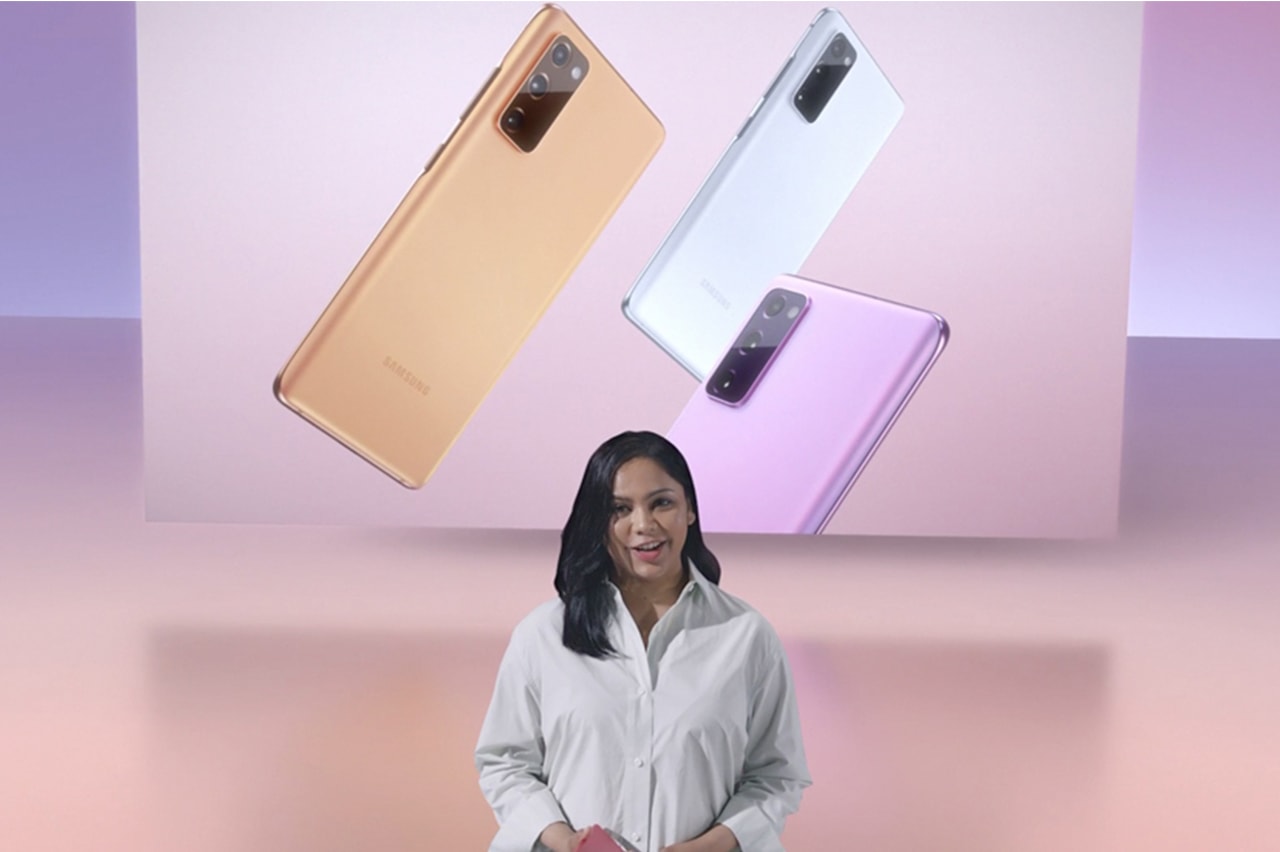 Samsung
So it's not surprising that the theme 'every fan' is at the center of this unpacked event. There were Galaxy fans around the world in the process of presenting a new future. "Better camera", "natural photos at night", "all day battery", "various colors", "soft and wide screen"…. 'Galaxy S20 FE' was created with these feedback in mind to create a latest smartphone that meets the above demands, not to mention AI-based camera, high-end chipsets and a high-capacity battery. All of these advantages lie within the Galaxy S20 FE. Add six new colors to suit the user's personality.
The interaction between the Galaxy and its every fan is also symbolic in the initials of the new Galaxy S20 'FE', which is short for 'Fan Edition'. The innovation of the Galaxy S20 FE does not flow in one direction. "We are constantly speaking to our fans and taking feedback, and we heard what they loved the most about our Galaxy S20 series, what features they used most often and what they would want to see in a new smartphone." said Dr. TM Roh, President and Head of Mobile Communications Business for Samsung Electronics. "The S20 FE is an extension of the Galaxy S20 family and is the start of a new way to bring meaningful innovation to even more people to let them do the things they love with the best of Galaxy."1 of 2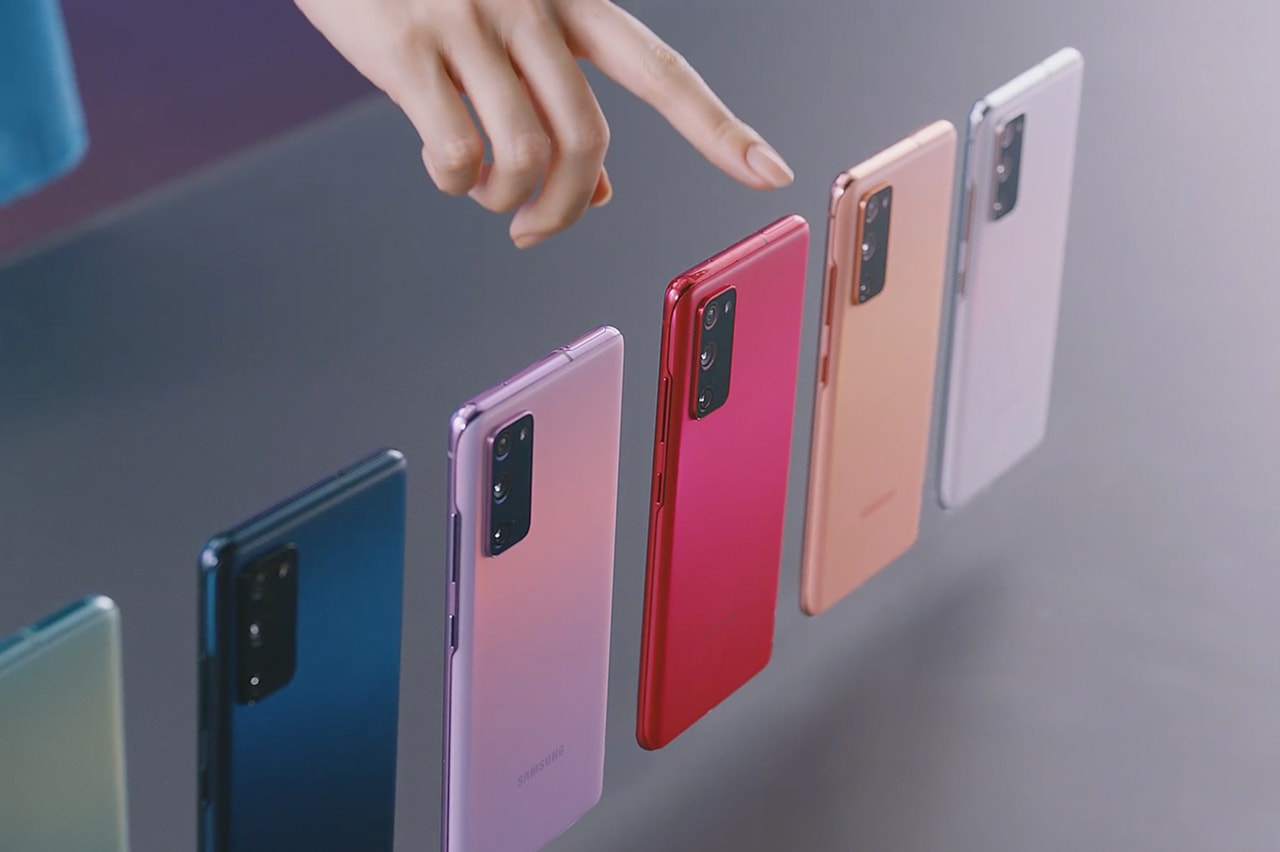 Samsung2 of 2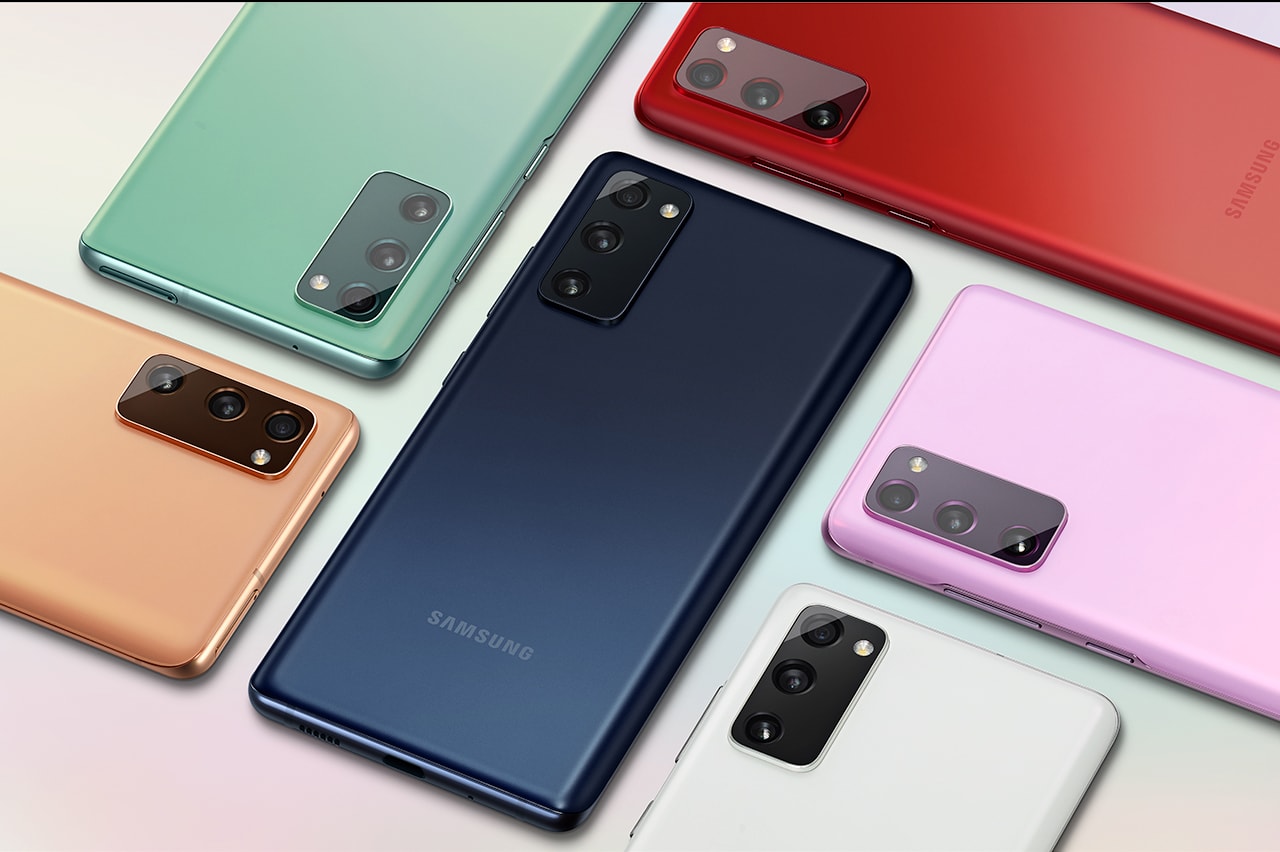 Samsung
The Galaxy S20 FE inherits the legacy of the Galaxy flagship series, the Galaxy S, and the benefits of its latest model, the Galaxy S20 family. At the same time, The Galaxy S20 FE captures innovations that are most loved by users as if they were tailor-made. A 120Hz refresh rate, all day battery, advanced processor, 5G connectivity, a camera that makes it easy and attractive to take photos and videos anytime, anywhere. And the Galaxy S20 FE includes powerful RAM and Galaxy Ecosystem that can fully implement all of these functions. So that you can do whatever you want.
First of all, the Galaxy S20 FE will inherit the ergonomic and sophisticated flagship signature design of the Galaxy S20. At the same time, six vibrant colors provide users with a wide range of choices. Designers, engineers and developers of the Galaxy S20 FE, who heard various opinions from fans around the world, have completed six Galaxy S20 FE signature colors; Cloud Red, Cloud Orange, Cloud Lavender, Cloud Mint, Cloud Navy, and Cloud White.
When you get your hands on this new device, you're amazed at how its subtle and luxurious colors change with the light. Besides, it's not just about introducing new colors. All Galaxy S20 FE is finished with haze effect, giving it a matte and luxurious feel, while minimizing fingerprints and stains. The device was completed with careful attention to touch, durability, and strength facing various living environments. These six colors will be a new milestone that satisfies a wide range of people, from the MZ generation to beyond, from first-time Galaxy users to every fan.1 of 2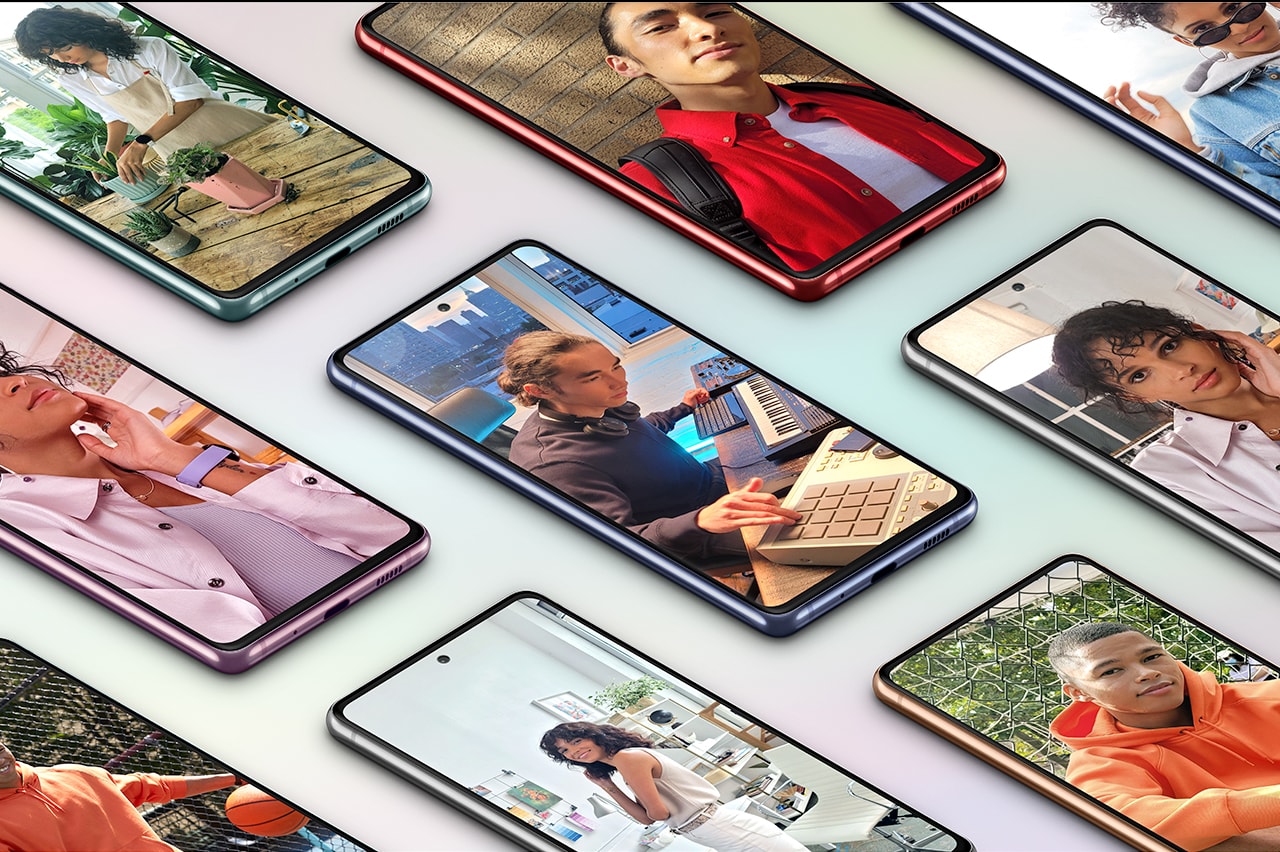 Samsung2 of 2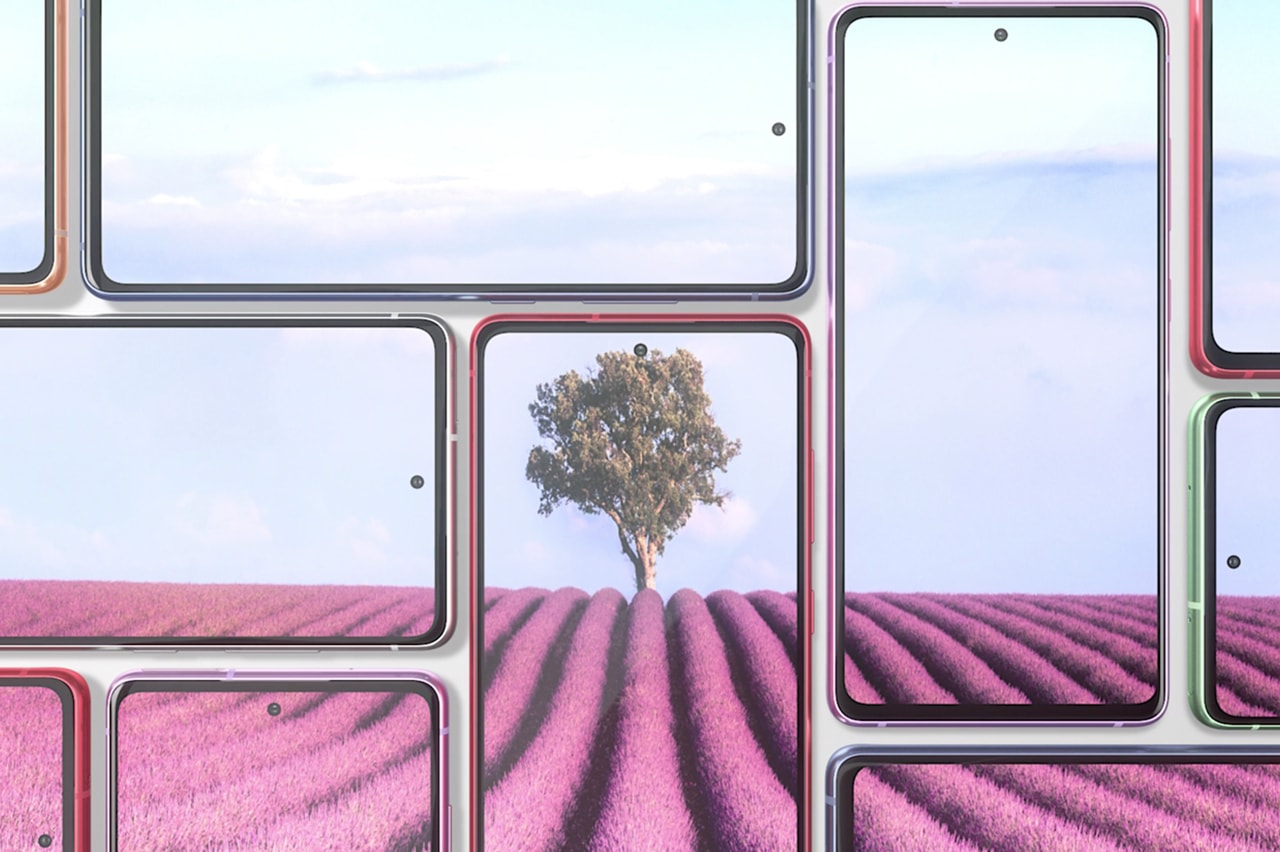 Samsung
An uninterruptible vivid screen is another strong feature of the Galaxy S20 FE. It is equipped with an advanced mobile processor and supports the latest 5G connectivity, providing a seamless experience with hyper-fast connectivity what you do with your smartphone. The 6.5-inch Infinity-O Super AMOLED display, which supports a 120Hz refresh rate, allows users to enjoy any content they experience, including Internet browsing and video, high-end games and professional apps in the super smooth scrolling. Even if you're in the sun. Once you get used to the super-smooth screen, it may be hard to go back to the past again.
The Galaxy S20 FE camera is also essentials. The Galaxy S20 FE comes with pro-grade triple cameras, including a front 32MP Selfie Camera, and a 12MP Wide-angle camera, a 12MP Ultra Wide camera and an 8MP Telephoto camera on the back. Users can take clear and vivid selfies even in low-light environments with a 32MP front camera with Tetra Binning technology, and selfies that sensibly blur the background using live focus function are also sufficient. The front camera hole of the Infinity-O Super AMOLED display is only 3.34mm in diameter. It boasts the smallest Galaxy smartphone ever released.1 of 4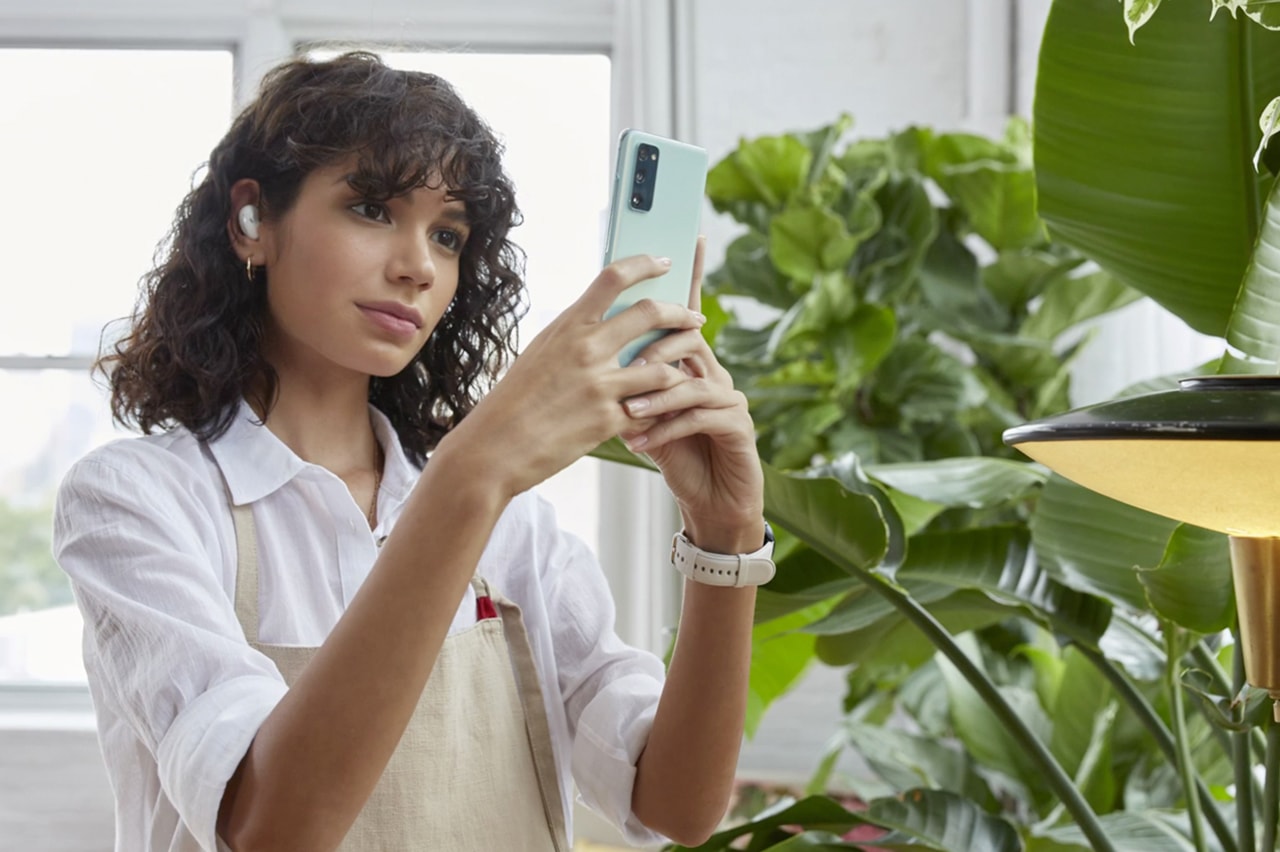 Samsung2 of 4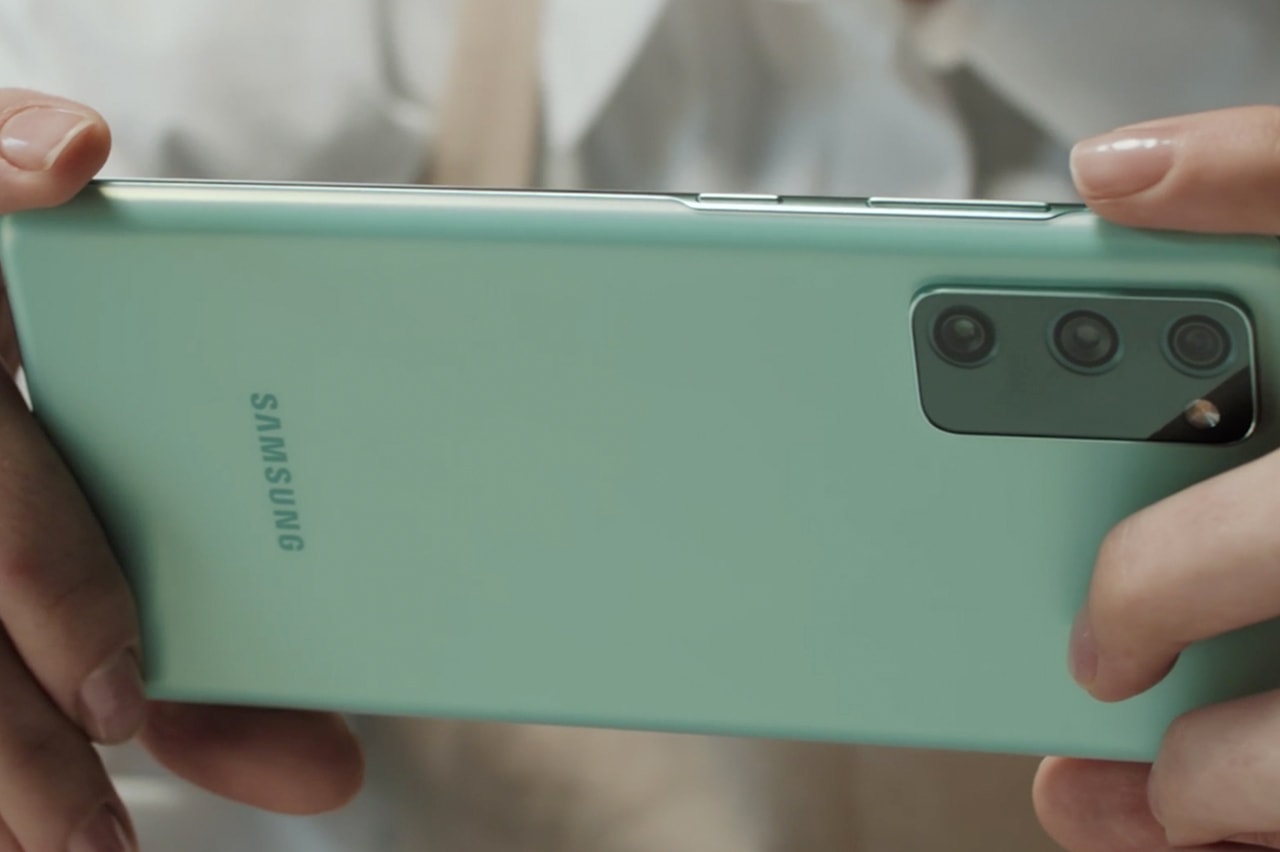 Samsung3 of 4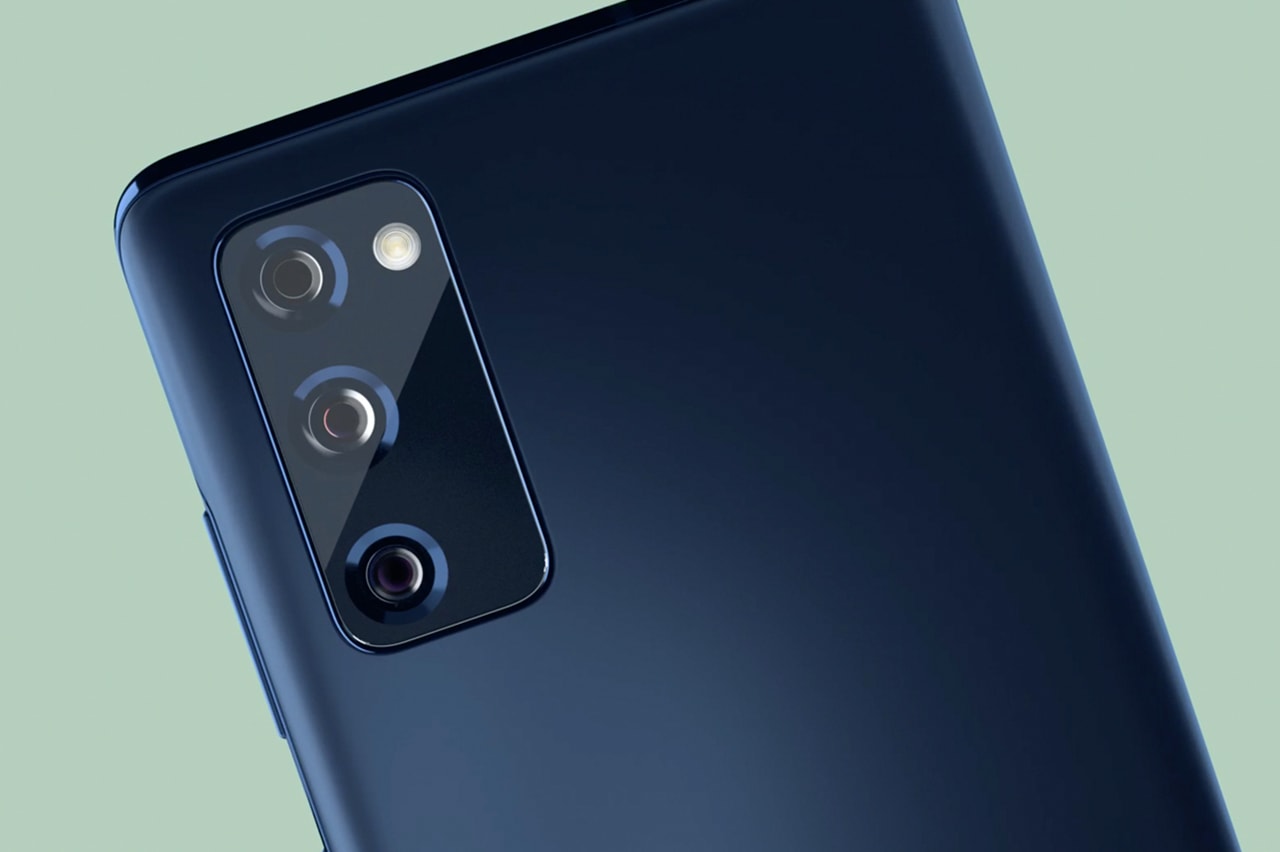 Samsung4 of 4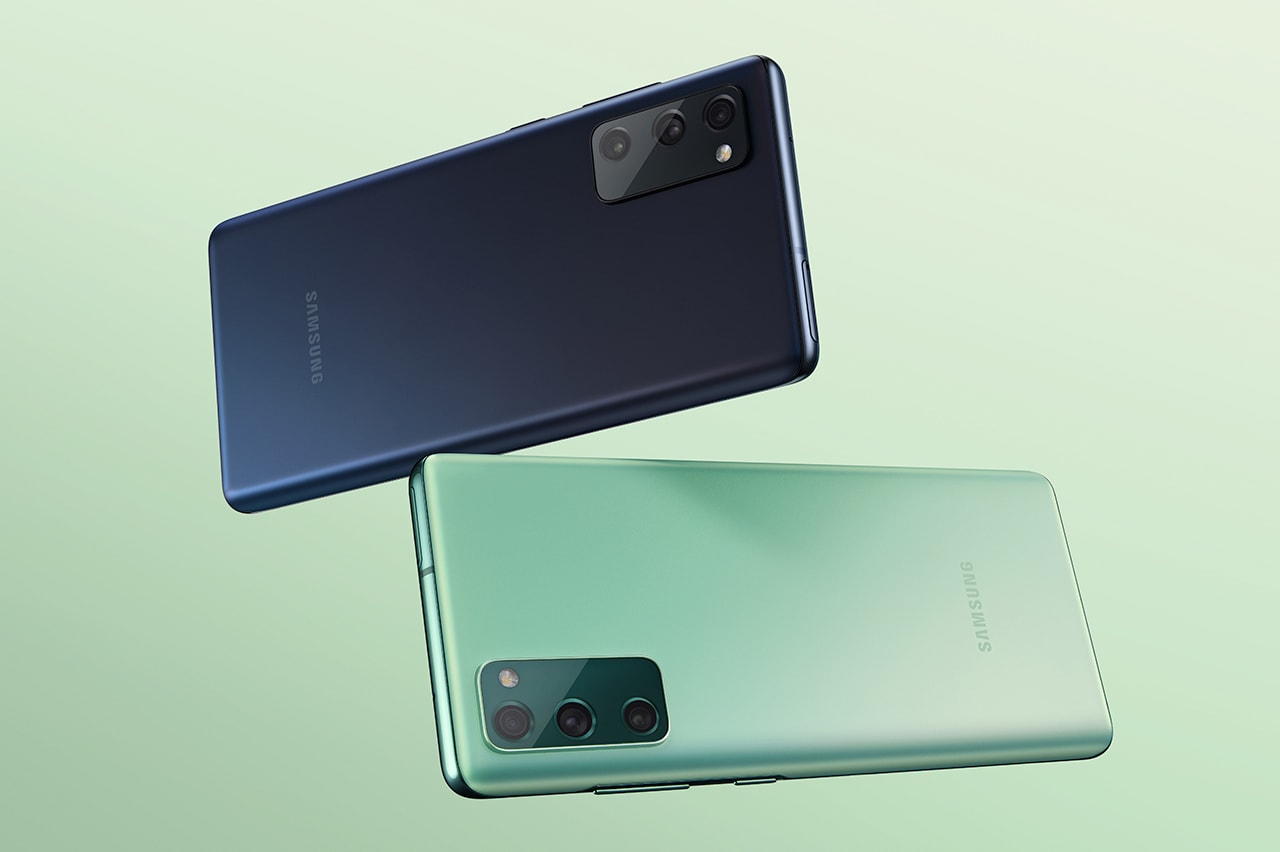 Samsung
The rear camera of the Galaxy S20 FE, which has the largest dual pixel image sensor among Galaxy smartphones, is a collection of cutting-edge AI technologies. In particular, AI based multi-frame processing dramatically reduces background noise or shaking by quickly grasping various frame information. If you're in a low-latitude environment, such as in a dark restaurant or shooting stars, you can take amazingly clear photos with Night mode. The Galaxy S20 FE also features a 'Space Zoom' that allows users to take clear photos of distant objects as if they were right in front of them. Optical zoom allows you to zoom up to three times without damage to the quality, and up to thirty times by combining AI-based super-resolution zoom.1 of 3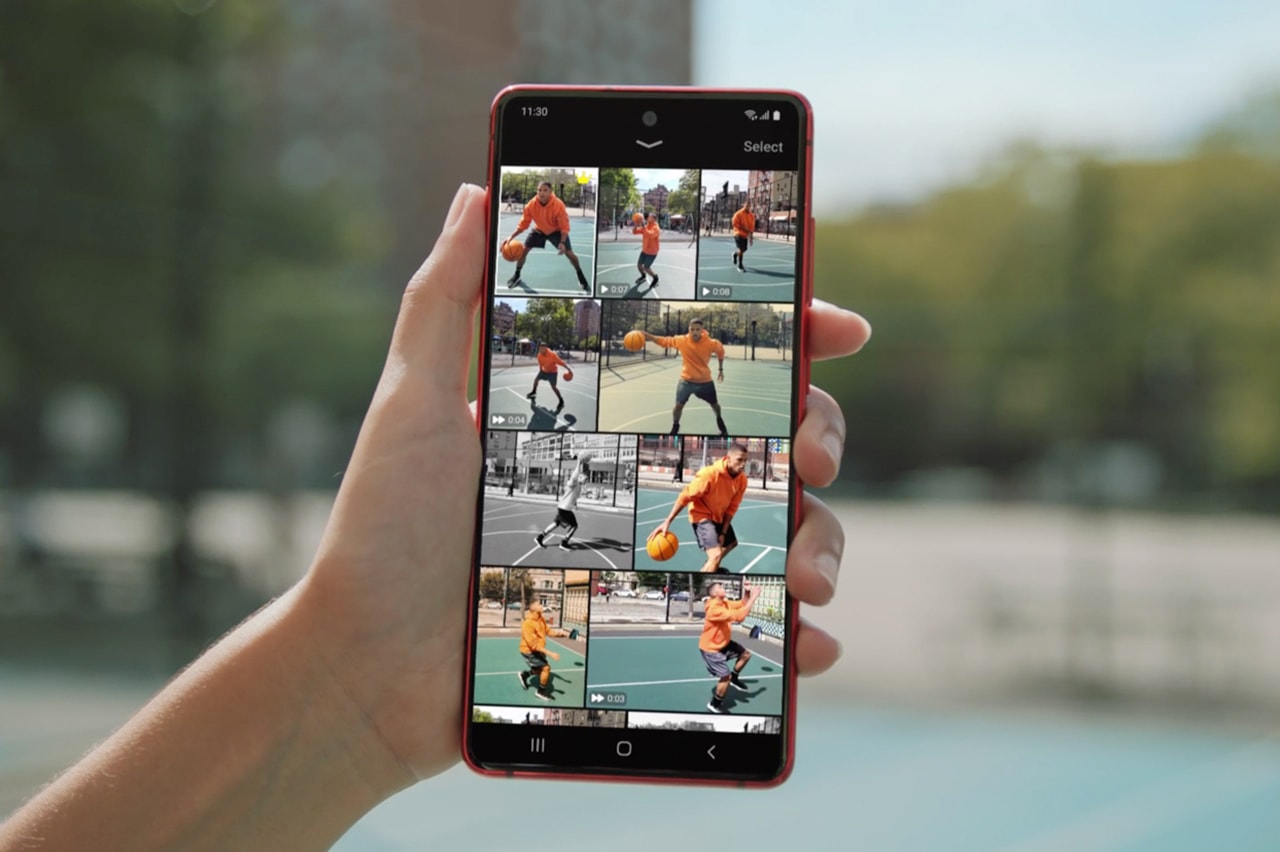 Samsung2 of 3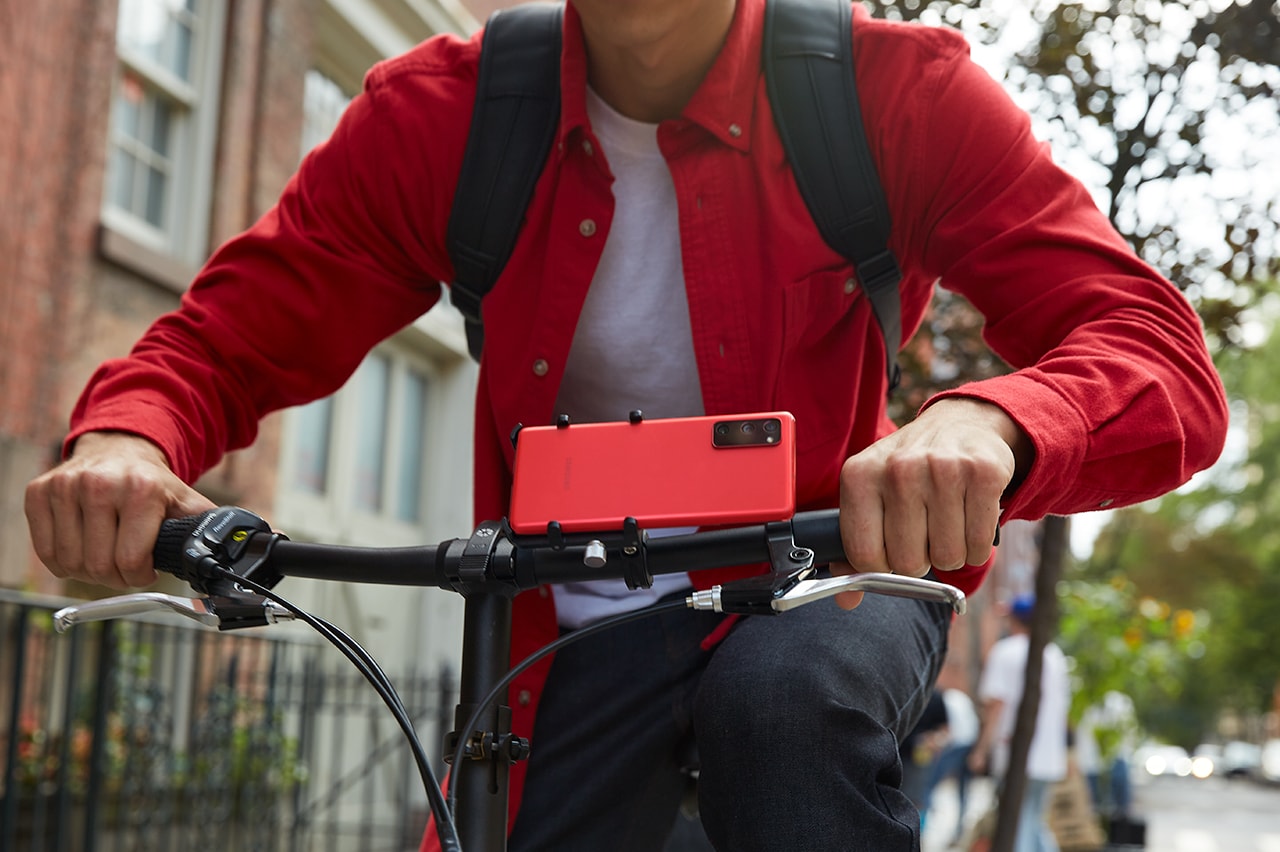 Samsung3 of 3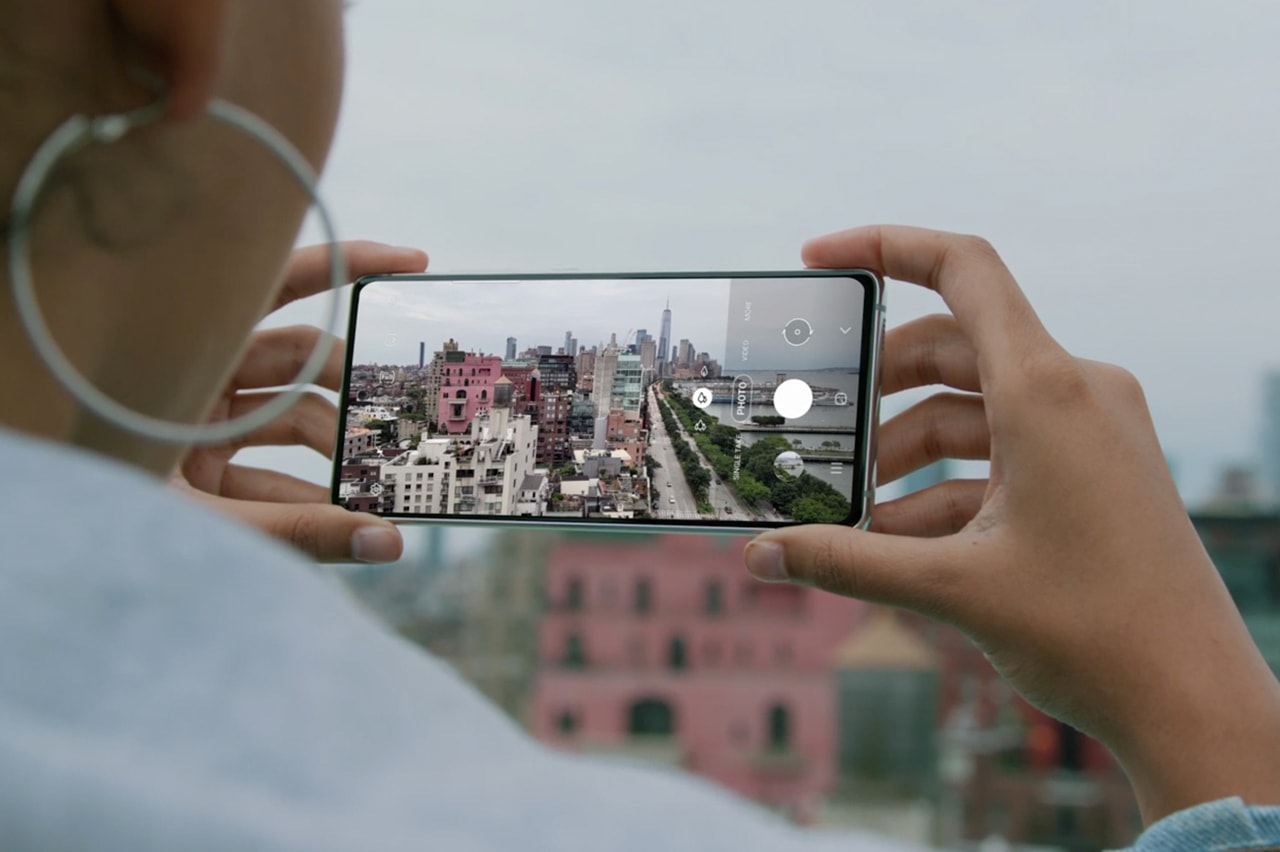 Samsung
The 'Single take' which allows users to record daily lives in various and special ways. It's also an important feature of the Galaxy S20 FE. After shot a maximum of 15 seconds, record up to 10 photos and 4 videos in various modes. It also recommends a scene where AI can automatically best show the moment. The 'Super steady' is also a feature that can be used in dynamic moments of daily life. As with enjoying dynamic sports or outdoor activities, stable images can be filmed with minimal shaking when filming motion-rich movements. Various photos and videos were taken like this can be freely exchanged with Android's 'Nearby Share'. It means that you can provide the best experience in expressing and communicating yourself anytime, anywhere with vivid photos and videos.
The Galaxy S20 FE has now surpassed the limits of its work done with smartphones. You can watch live streaming without disconnecting, and download videos in seconds. The stereo speakers, which resonate heavily from the top and bottom of the device, also further upgrade the experience of live streaming, gaming and watching videos.
The tradition of Galaxy which is traditionally strong in games continues on the new device. The Galaxy S20 FE also provides advanced game experiences with 5G connectivity and access to Xbox Game Pass Ultimate. The Galaxy S20 FE allows users to enjoy more than a hundred popular Xbox games such as Minecraft Dungeons and Forza Horizon 4 while on the move. The LTE and 5G model of the Galaxy S20 FE can choose 128/256GB model for 6 and 8GB RAM, You don't have to worry even if you're an avid heavy user. The Galaxy S20 FE comes with a microSD card slot, which allows for additional memory expansion of up to 1TB capacity.1 of 2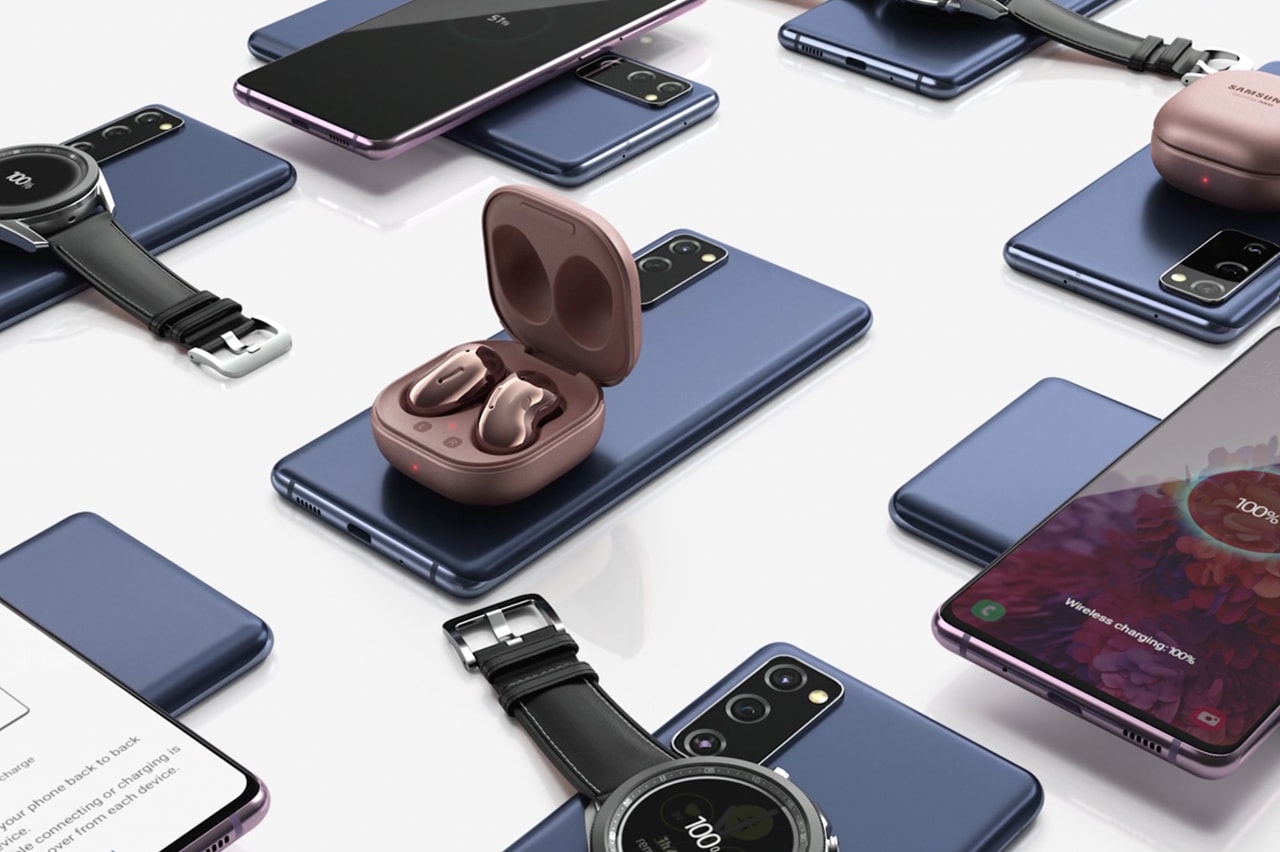 Samsung2 of 2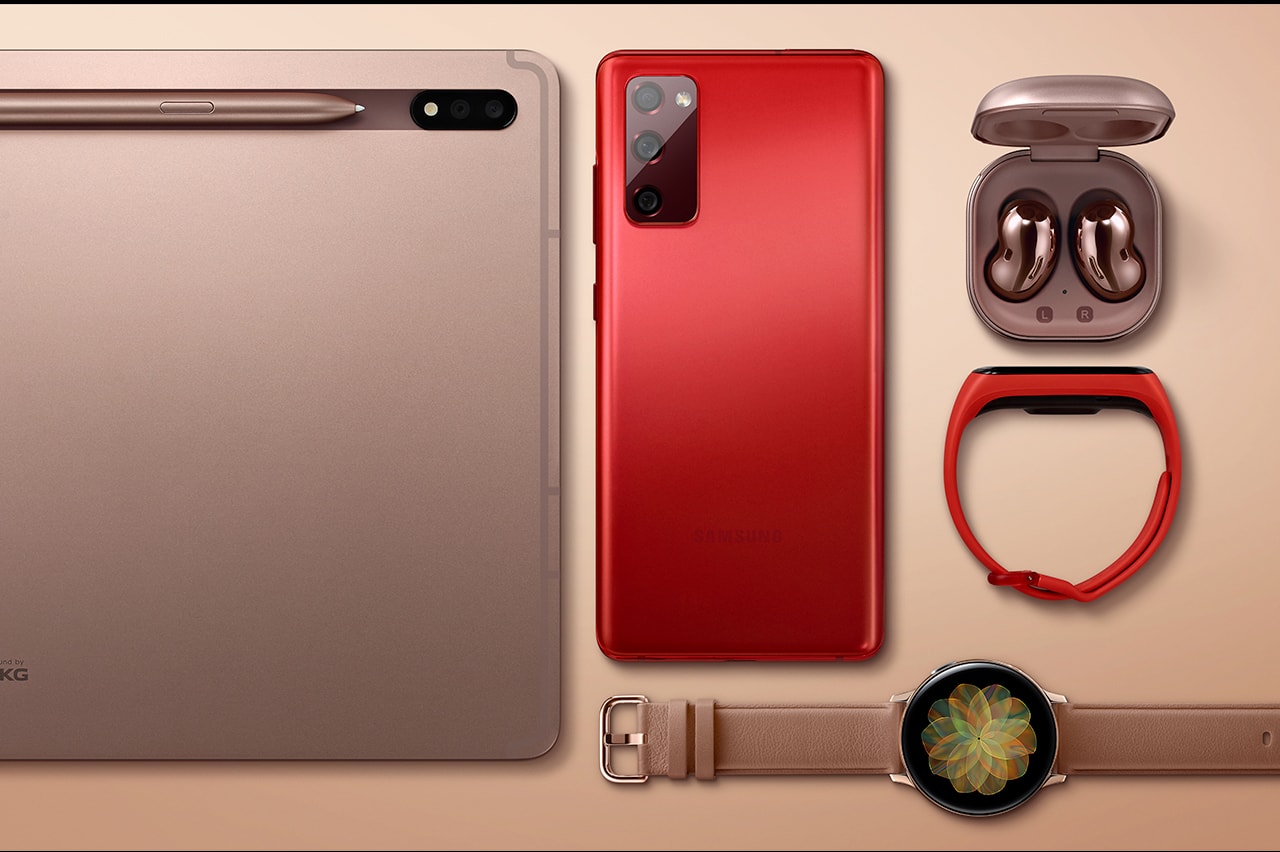 Samsung
Galaxy S20 FE's Galaxy Ecosystem which connects the experience has also evolved. The Galaxy Tab S7 and S7+, as well as all Galaxy wearable devices, are more easily connected. In conjunction with Galaxy wearable devices such as smartwatch 'Galaxy Watch 3', 'Galaxy Watch Active 2', 'Galaxy Fit2' and wireless earphones 'Galaxy Buds Live', it provides richer mobile use experiences such as health care and listening to music. There is nothing to worry about when there is no battery during outdoor activities. The wireless charging and wireless battery sharing of the Galaxy S20 FE can charge a Qi certified smartphone and Galaxy wearable device.
Another strong point of the Galaxy S20 FE is that it can be used with confidence in any situation due to its powerful performance and warranty. The Galaxy S20 FE supports IP68(for waterproof & dustproof) class, while the 4,500mAh high-capacity battery supports up to 25W high-speed charging. It takes more than 50% charge in 30 minutes with a 25W super-fast charger, so you can continue working with your smartphone all day without worrying about charging or batteries. Samsung plans to guarantee third-generation Android OS upgrades so that users can always use the latest mobile features in a safe environment.
If you subscribe to Samsung Care+, which is Samsung's monthly total care service, you can use Galaxy S20 FE with confidence. Samsung Care+ provides not only damage, theft and loss compensation, but also guarantees for various cases that can occur while using smartphones, including discounted screen repair, an extended warranty, and coverage for accidental damage.1 of 6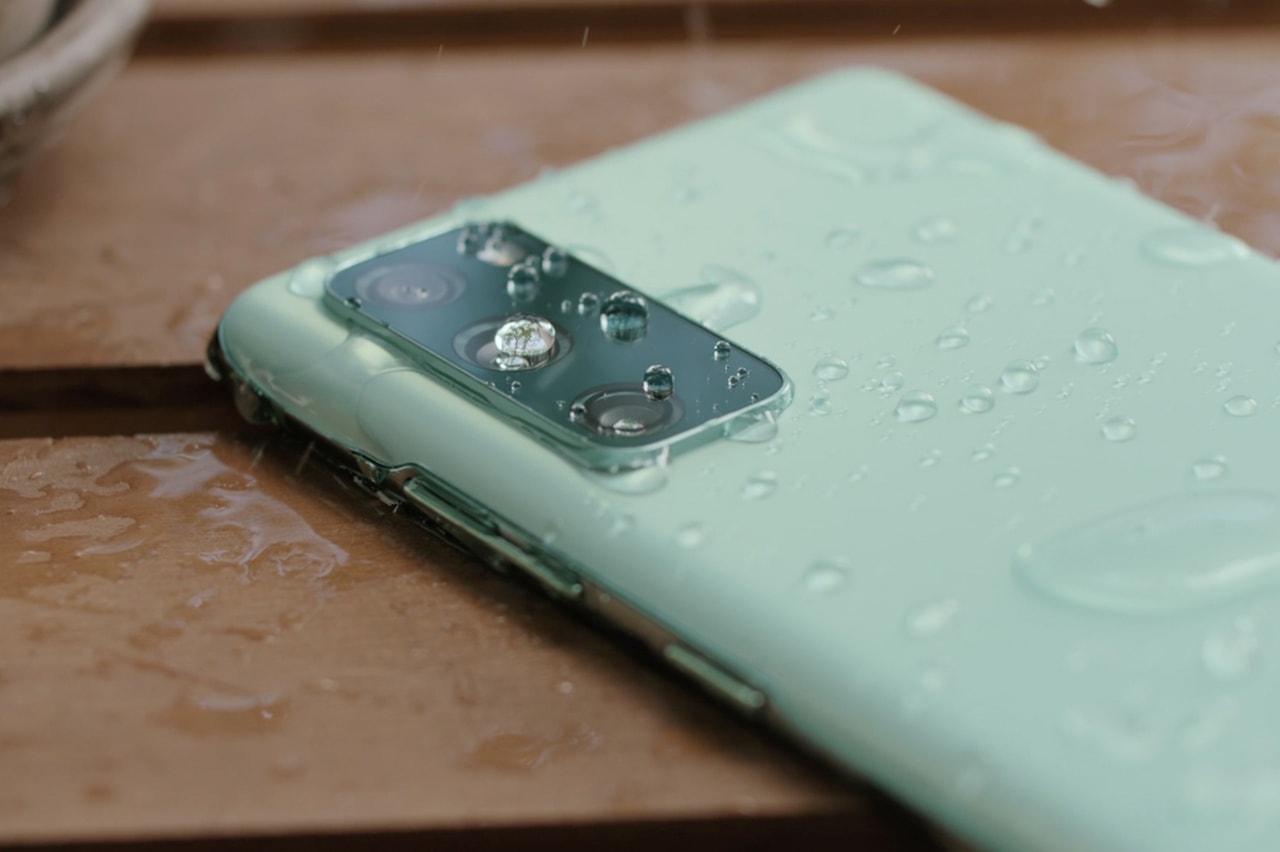 Samsung2 of 6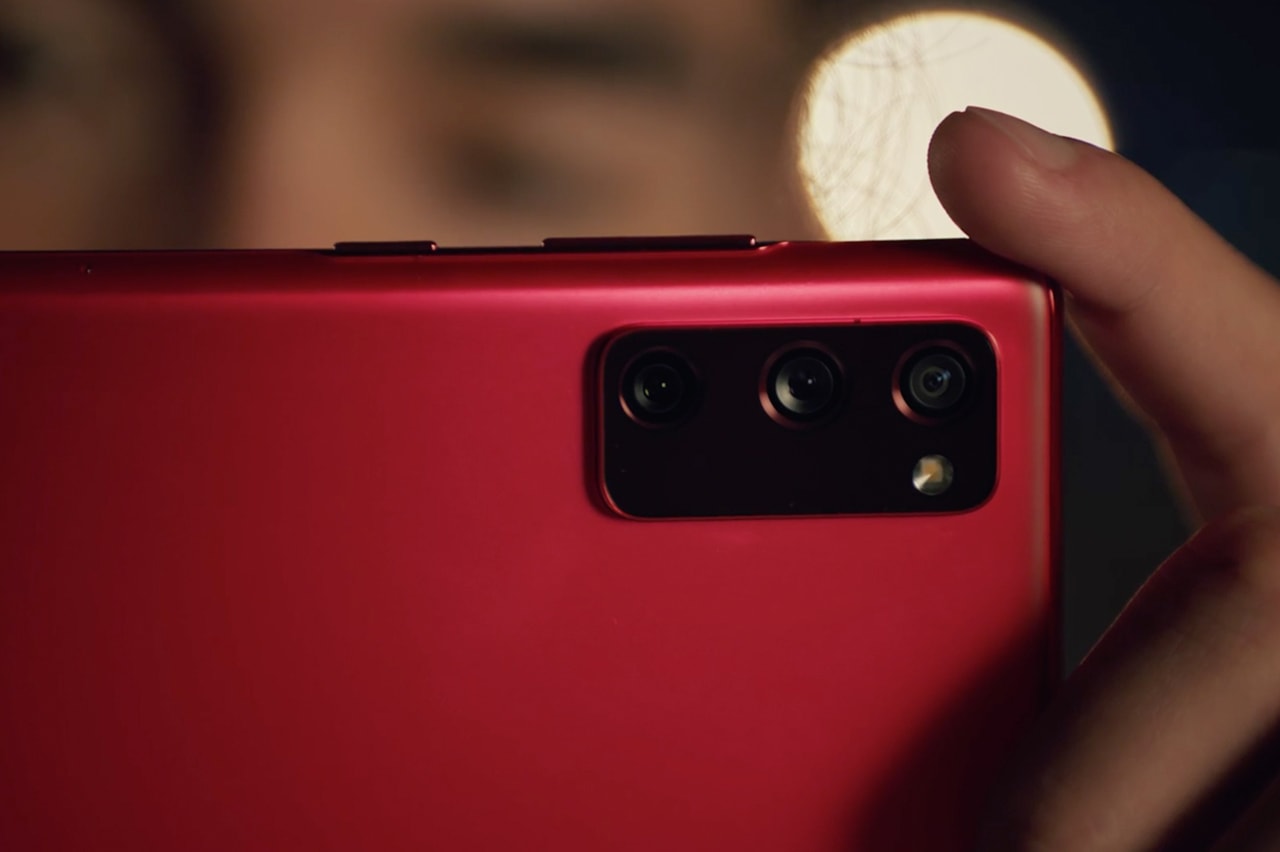 Samsung3 of 6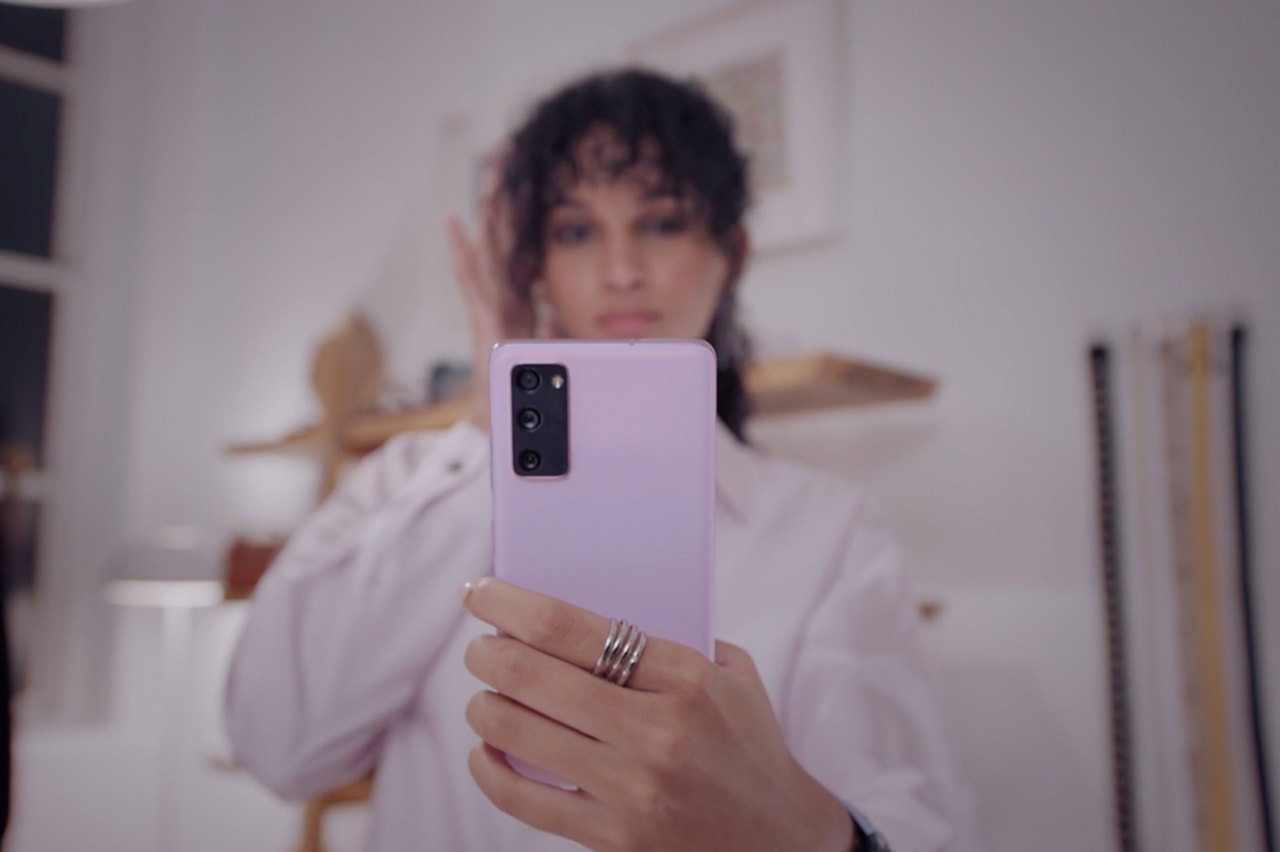 Samsung4 of 6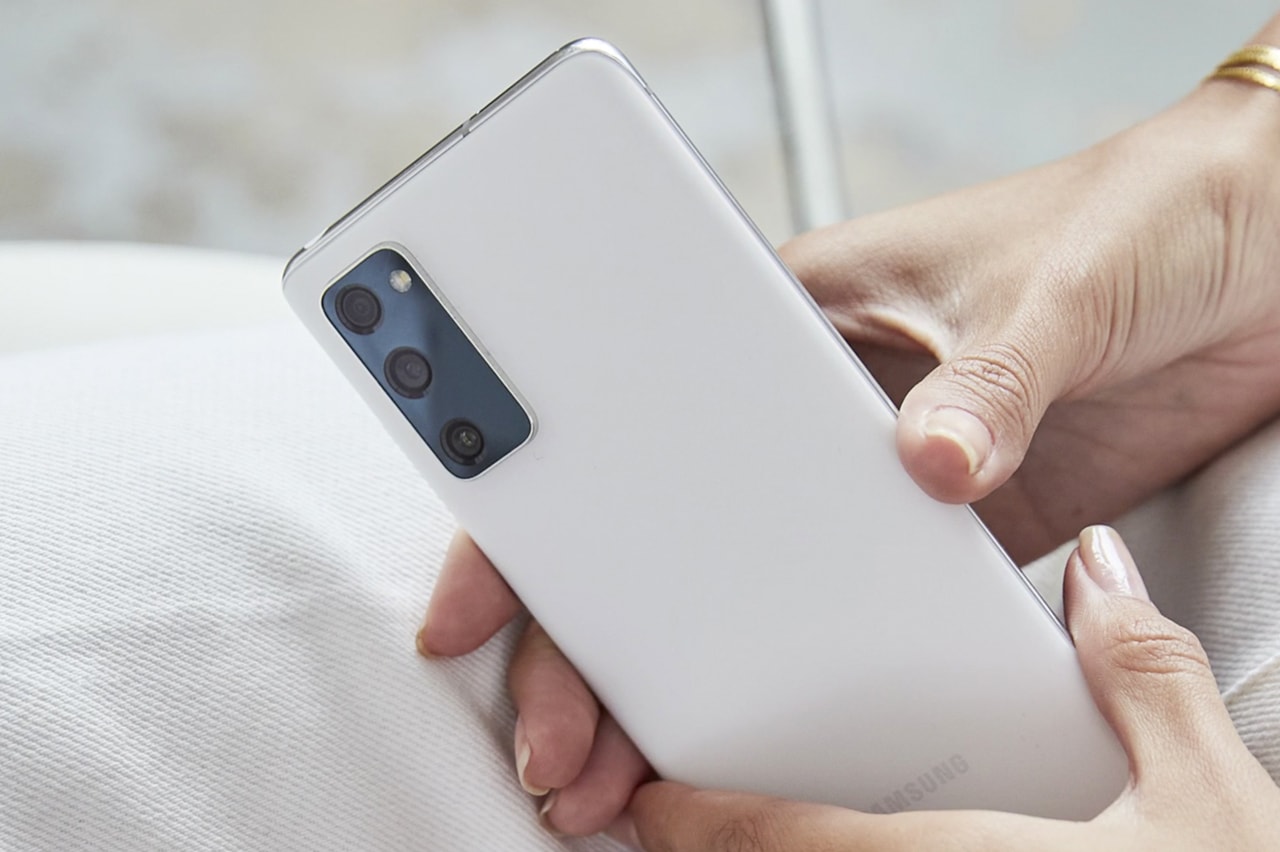 Samsung5 of 6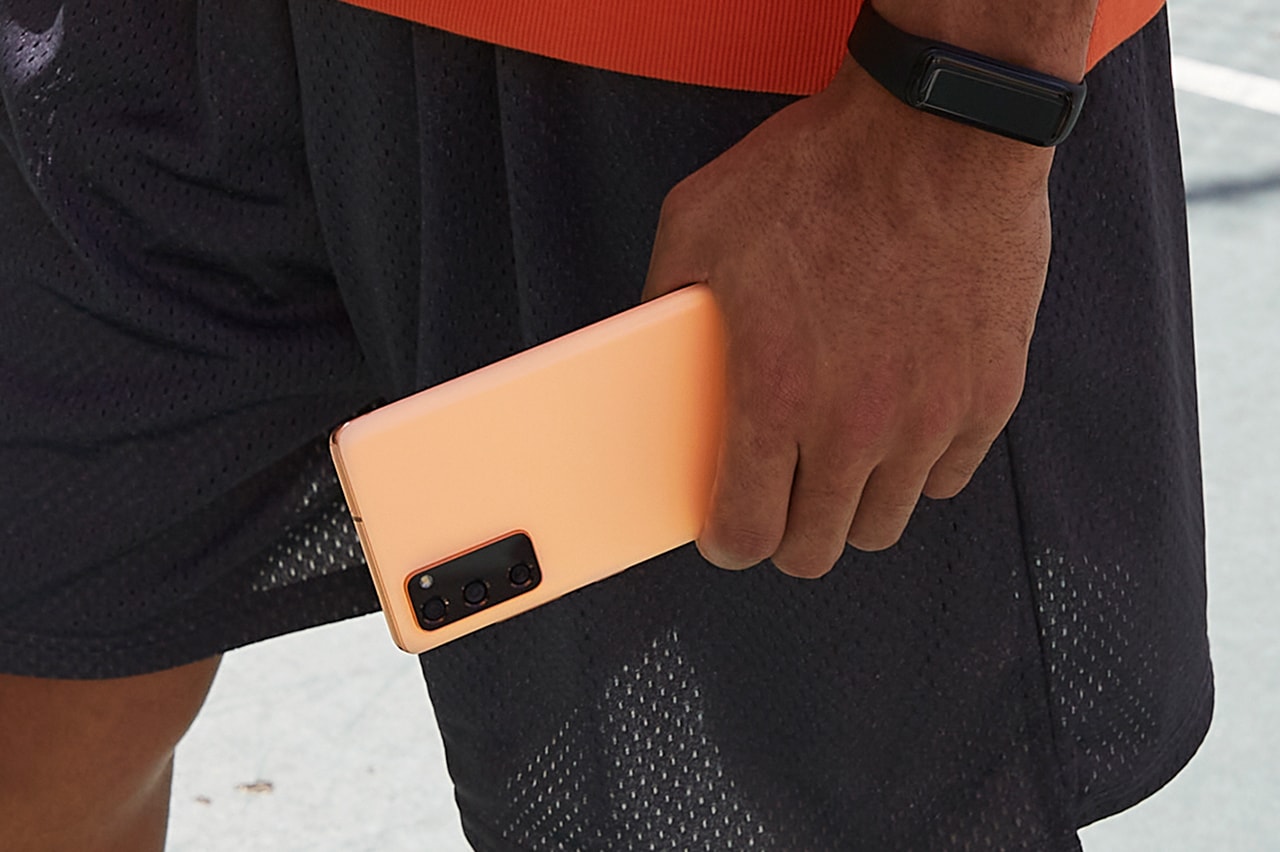 Samsung6 of 6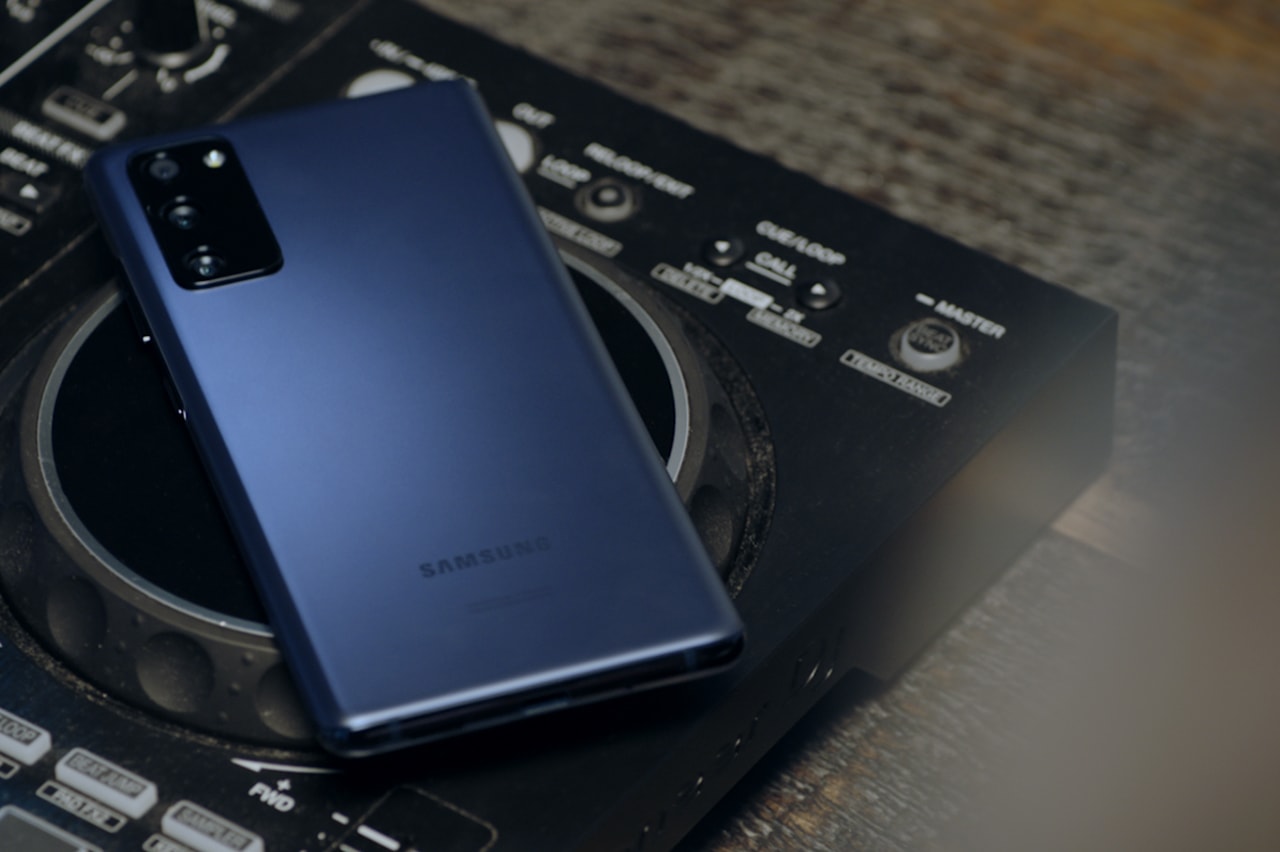 Samsung
Starting on October 2, 2020, Galaxy S20 FE will be widely available through Samsung's website, carriers and retailers online. Pre-orders for the Galaxy S20 FE 5G and S20 FE are now available.