The best films of 2019 have come and gone (even while we await the Oscars to make the final judgment on the year's best). Now as we embark on a new decade we turn our sights to 2020, which is gearing up to be a good year for cinema. A slew of long-awaited sequels are dropping this year, such as Bad Boys For Life, No Time to Die, Ghostbusters and Top Gun: Maverick.
Meanwhile, the comic book genre is looking to take the reigns once more with the return of Wonder Woman 1984 in June, and Marvel kicking off its Phase 4 with the standalone Black Widow feature in May, followed by the star-studded Eternals in November.
But you were likely already aware of those big movies. With that in mind, we've decided to spotlight a few of the more "under the radar" and unique releases, ranging from action and sci-fi to indie and anime features, to look forward to in the upcoming 12 months.
2020 kicks off with Makoto Shinkai's anime Weathering With You and as usual ends off with a bevy of potential Oscar heavy hitters. Mixed in-between are new offerings from indie powerhouse A24, Apple TV+, Netflix and some mind-bending horror. Cinema favorites Denis Villeneuve, Spike Lee, Christopher Nolan, Steven Spielberg, Sophia Coppola and Wes Anderson are also set to make their triumphant returns with new features this year.
But those are just a few titles we're excited about this year. Read on for even more of the most exciting movies releasing in the upcoming year.
Weathering With You – January 17
Weathering With You is the latest anime adventure from Makoto Shinkai, the acclaimed director of Your Name. The anime, which has already become one of the top-grossing films in Japan, centers on two teens who meet and form a close bond with each other. However, one of them has a secret that will change them both forever.
Since animation legend and renowned director behind Studio Ghibli Hayao Miyazaki announced his retirement back in 2013, fans all over the world have been searching for a successor to his artistic throne. Shinkai looks to be filling those shoes.
The Lodge – February 7
Horror has seen a prominent rise over the past fear years, and looking to make a new mark in the genre are Severin Fiala and Veronika Franz, the duo who brought us 2014's psychological thriller Goodnight Mommy. The Lodge stars Riley Keough as Grace, a young woman who is left alone at a winter lodge with her boyfriend's two children. It's soon revealed that not everything (or everyone) is as it seems.
The Lodge received rave reviews during its debut at the Sundance Film Festival and also stars The Hobbit's Richard Armitage, IT's Jaeden Martell, Totem's Lia McHugh and the illustrious Alicia Silverstone.
Saint Maud – March 27
British psychological horror film Saint Maud is likely to garner a lot of attention in early 2020, considering it was picked up by indie powerhouse A24 following its world premiere at the Toronto International Film Festival in September 2019.
Written and directed by Rose Glass in her directorial debut, Saint Maud should sit will with horror fans, considering the film evokes classics such as The Exorcist and Carrie as well as newer offerings like Hereditary and The Witch.
In the film, Maud (Morfydd Clark), a newly devout hospice nurse, becomes obsessed with saving her dying patient's soul. However sinister forces, and her own sinful past, threaten to put an end to her holy calling. The film, which stars Morfydd Clark and Jennifer Ehle, marks the emergence of a powerful new voice in British cinema.
Antlers – April 17
After scaring movie fans with his adaptation of the classic book series Scary Stories to Tell in the Dark, Academy Award-winning director Guillermo del Toro is now readying his latest horror film Antlers for audiences worldwide. Produced by del Toro and directed by Scott Cooper, Antlers centers on a small-town Oregon teacher (portrayed by Keri Russell) and her brother the town sheriff (played by Jesse Plemons of Breaking Bad fame), who discover a young student is hiding a dark secret in his attic.
Inspired by the story The Quiet Boy from Nick Antosca, the film is likely to be one of the most anticipated horror films of 2020.
Promising Young Woman – April 17
Carey Mulligan stars in Promising Young Woman, a unique tale of female revenge that will be sure to cause jaws to drop. Written and directed by Emerald Fennell in her directorial debut, the film centers on Cassie (Mulligan), a once-aspiring doctor who was forced to give up her dreams after a traumatic event. Cassie is now on a mission to take revenge on abusive men, by giving them a taste of their own medicine. The darkly comic revenge thriller will make its premiere at the Sundance Film Festival before releasing in the spring.
Antebellum – April 24
In a time where movie trailers basically spoiler the film's entire plotline in two minutes, Antebellum managed to keep viewers interested without giving a whole lot away. What we do know about the psychological mystery is it centers on successful writer Veronica Henley, played by Janelle Monáe, who looks to be trapped in a slavery-era American South alternate reality. Antebellum is more than likely to make a few best of lists for 2020, considering the film is from the producer of hit horror flicks Get Out and Us.
Greyhound – May 8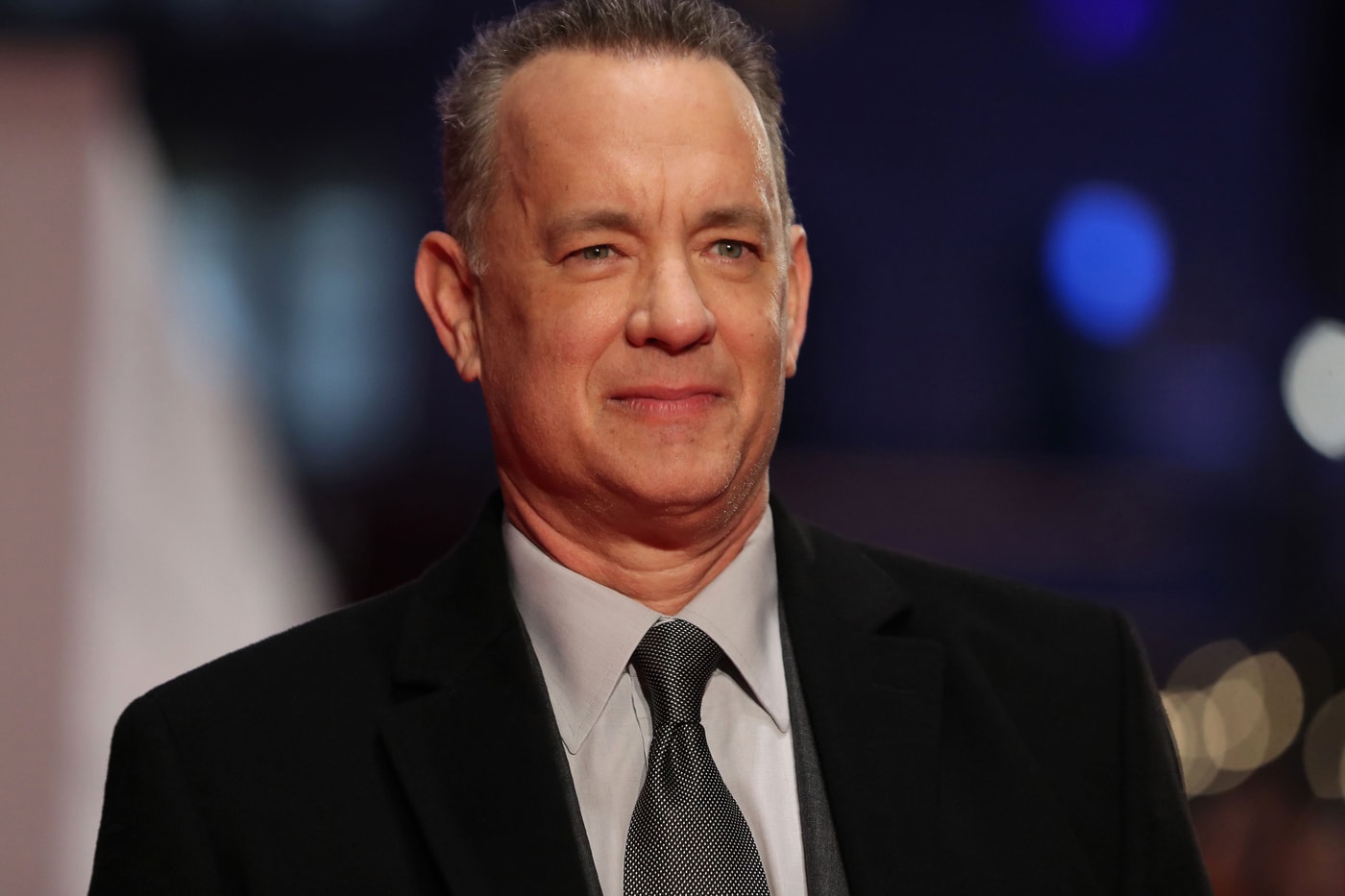 Daniel Leal-olivas/Afp/Getty Images
For WWII movie fans out there, Greyhound should pique your interested. Based off of C.S. Forester's novel The Good Shepherd, Greyhound stars Tom Hanks as Ernest Krause Commander of USS KEELING, also known by its code name "Greyhound." When the destroyer finds itself being pursued by Nazi U-boats, Krause must put aside his self-doubts and steer his crew, along with 36 other Allied ships, out of danger. The war drama is directed by Academy Award-winning Aaron Schneider and is expected to be a summer hit.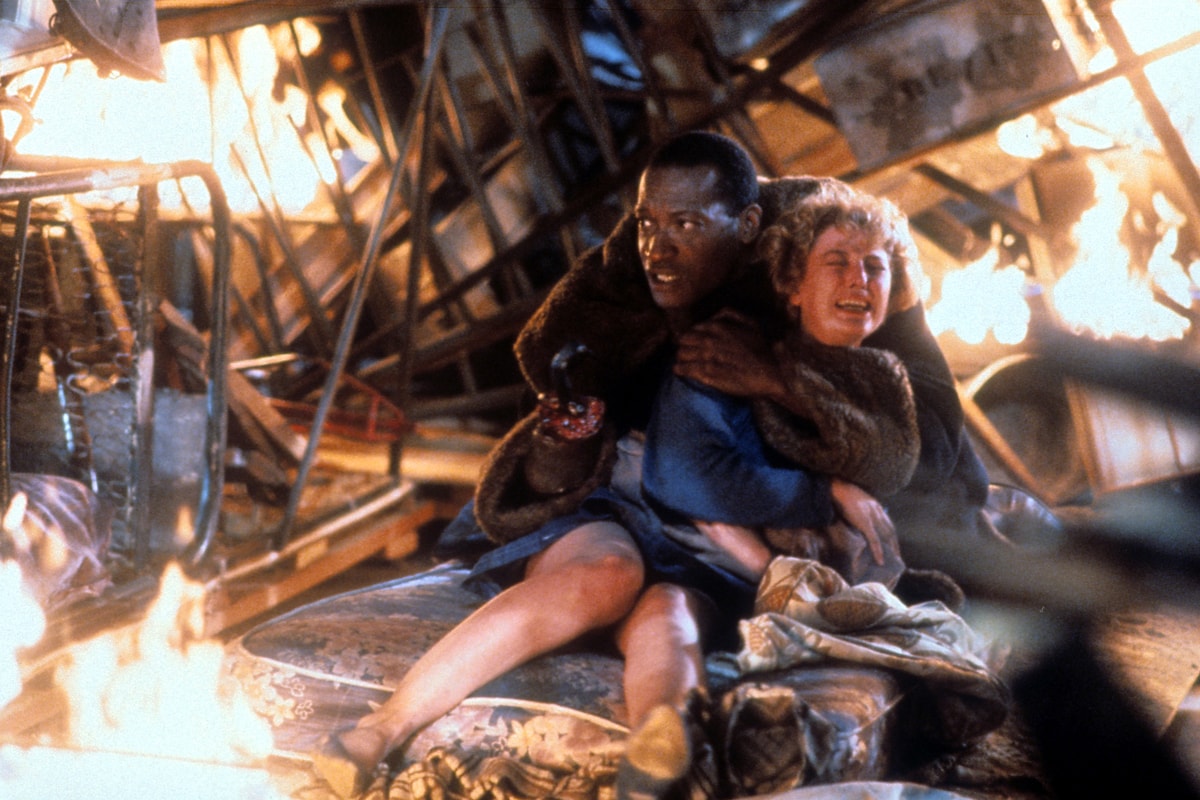 Archive Photos/Stringer/Getty Images
Current horror maestro Jordan Peele has something new up his sleeves this year, as he takes on producing and co-writing duties for the sequel to 1992's classic Candyman. Fans of the cult classic film will be excited to hear 2020's offering will not be a remake, however details surrounding the plot have been scarce. It has also been noted that Candyman will not follow any prior storylines from previous films, but it will, however, take place in Chicago and deal with "toxic fandoms."
Yahya Abdul-Mateen II (Aquaman) and Teyonah Parris (If Beale Street Could Talk) will star, with Tony Todd reprising his role as the iconic title character.
TENET – July 17
Christopher Nolan's latest offering TENET still remains shrouded in mystery, even after the film's first trailer was shared late last year. Time manipulation looks to play a major role in this highly anticipated espionage-themed action-filled brain twister, as the film's protagonist, portrayed by John David Washington, embarks on a mission to prevent World War III from happening.
The film also stars Robert Pattinson, Elizabeth Debicki, Michael Caine and Kenneth Branagh, along with score work by by Ludwig Göransson, the Oscar-winning composer behind the Black Panther soundtrack.
TENET will be the eleventh offering from Nolan, who last graced cinephiles with Dunkirk.
Last Night in Soho – September 25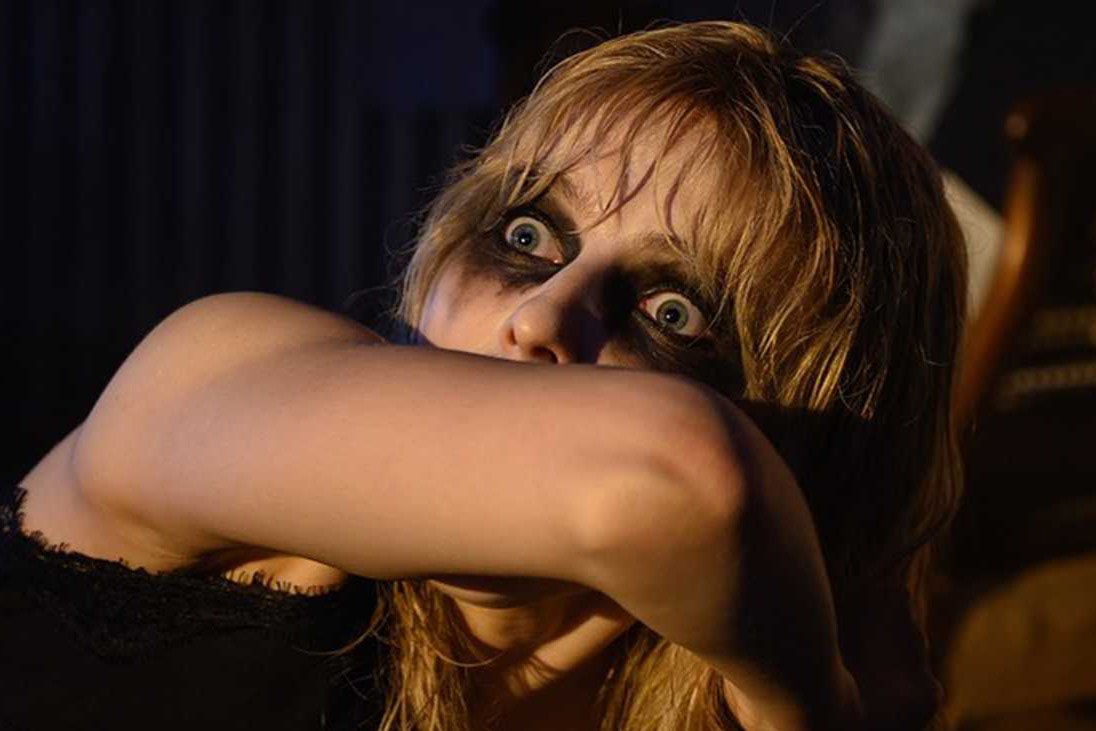 @parisatag/Focus Films
Up next for Edgar Wright, the genius behind such hits as Shaun of the Dead, Hot Fuzz and Baby Driver, is psychological horror Last Night in Soho. The film is said to be inspired by other British horror flicks such as Nicolas Roeg's Don't Look Now, and includes a mysterious time travel element. Anya Taylor-Joy, Matt Smith and Thomasin McKenzie star.
The Trial of the Chicago 7 – September 25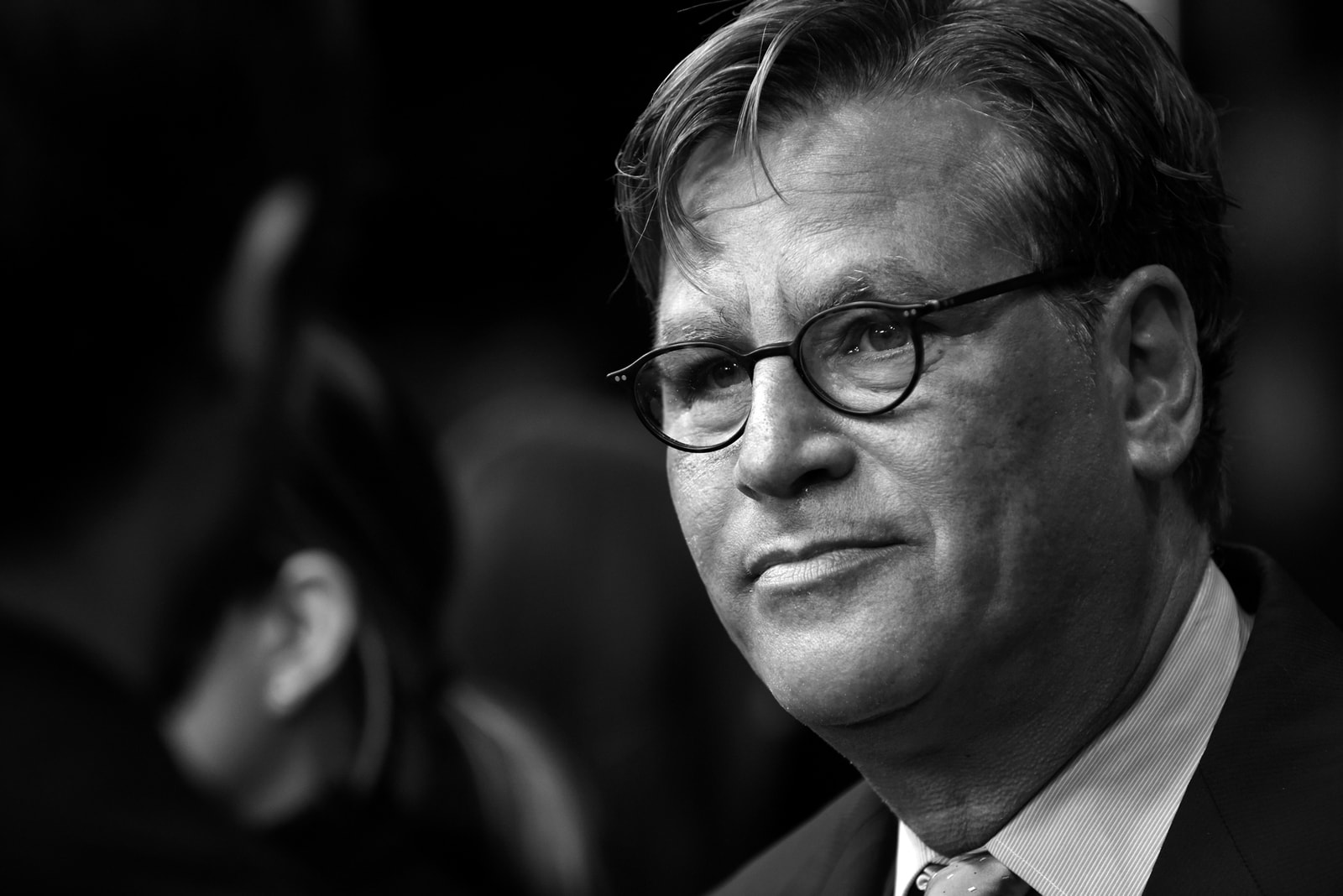 Thomas Kronsteiner/Getty Images
Helmed by Aaron Sorkin, The Trial of the Chicago 7 has suffered a lot of setbacks since Sorkin originally started writing the screenplay back in 2007. After being delayed for more than a decade, the historical drama is set to debut in the fall of this year. The film chronicles the real-life trial of seven men who were charged with conspiracy and inciting to riot during the anti-Vietnam War protests in the late 1960s. Sacha Baron Cohen, Eddie Redmayne, Joseph Gordon-Levitt, Jeremy Strong and Michael Keaton star.
Death on the Nile – October 9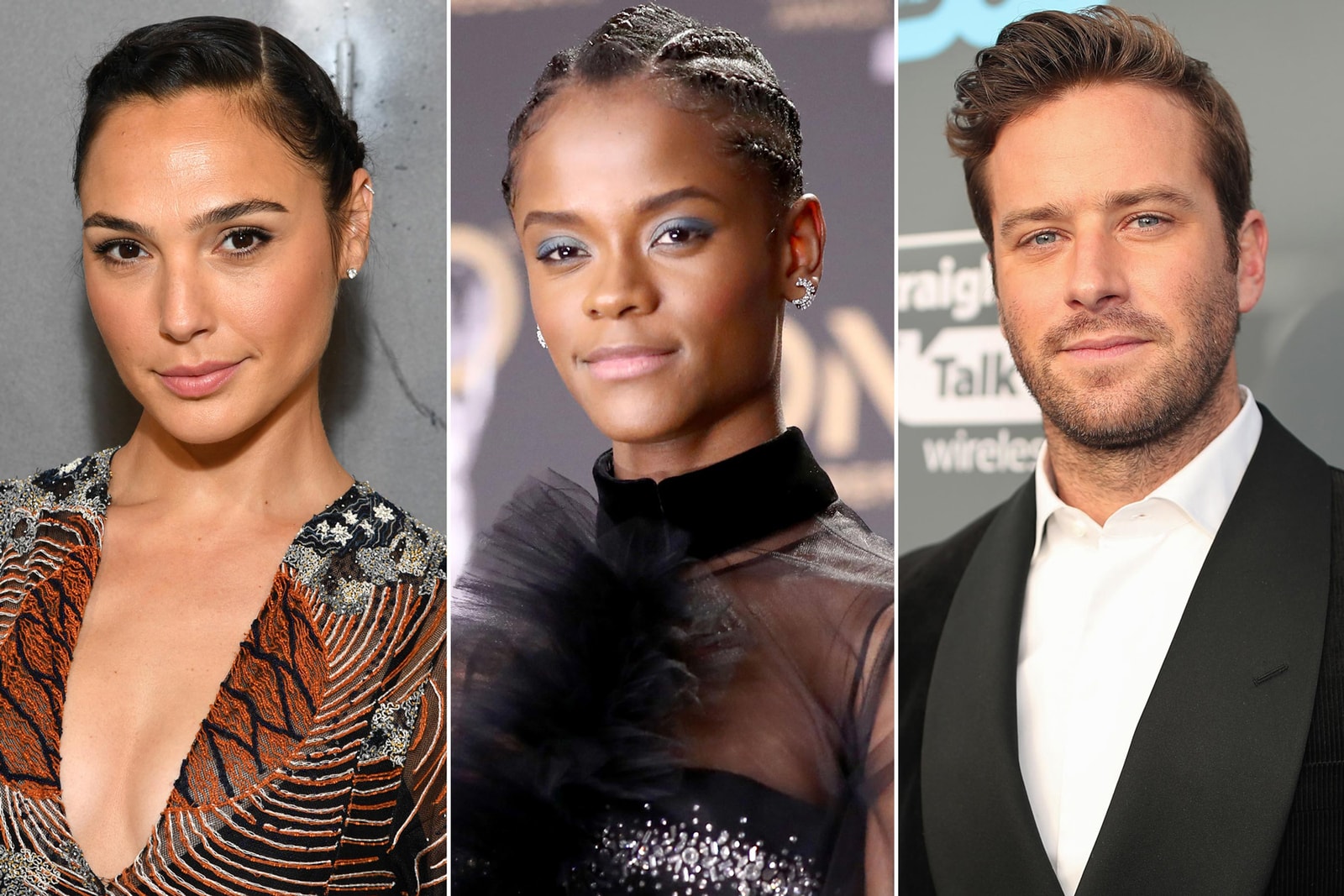 Pascal Le Segretain/Getty Images, Rich Fury/Filmmagic, Christopher Polk/Getty Images
Following his adaptation of Agatha Christie's classic Murder on the Orient Express in 2017, director Kenneth Branagh this time turns his sights to the book's sequel, Death on the Nile, for 2020. Based on the 1937 novel of the same name, the sequel will see Branagh reprising his role as Belgian detective Hercule Poirot, who this time must find a killer while holidaying in Egypt.
The all-star cast this time includes Gal Gadot, Letitia Wright, Armie Hammer and Rose Leslie of Game of Thrones fame.
Dune – December 18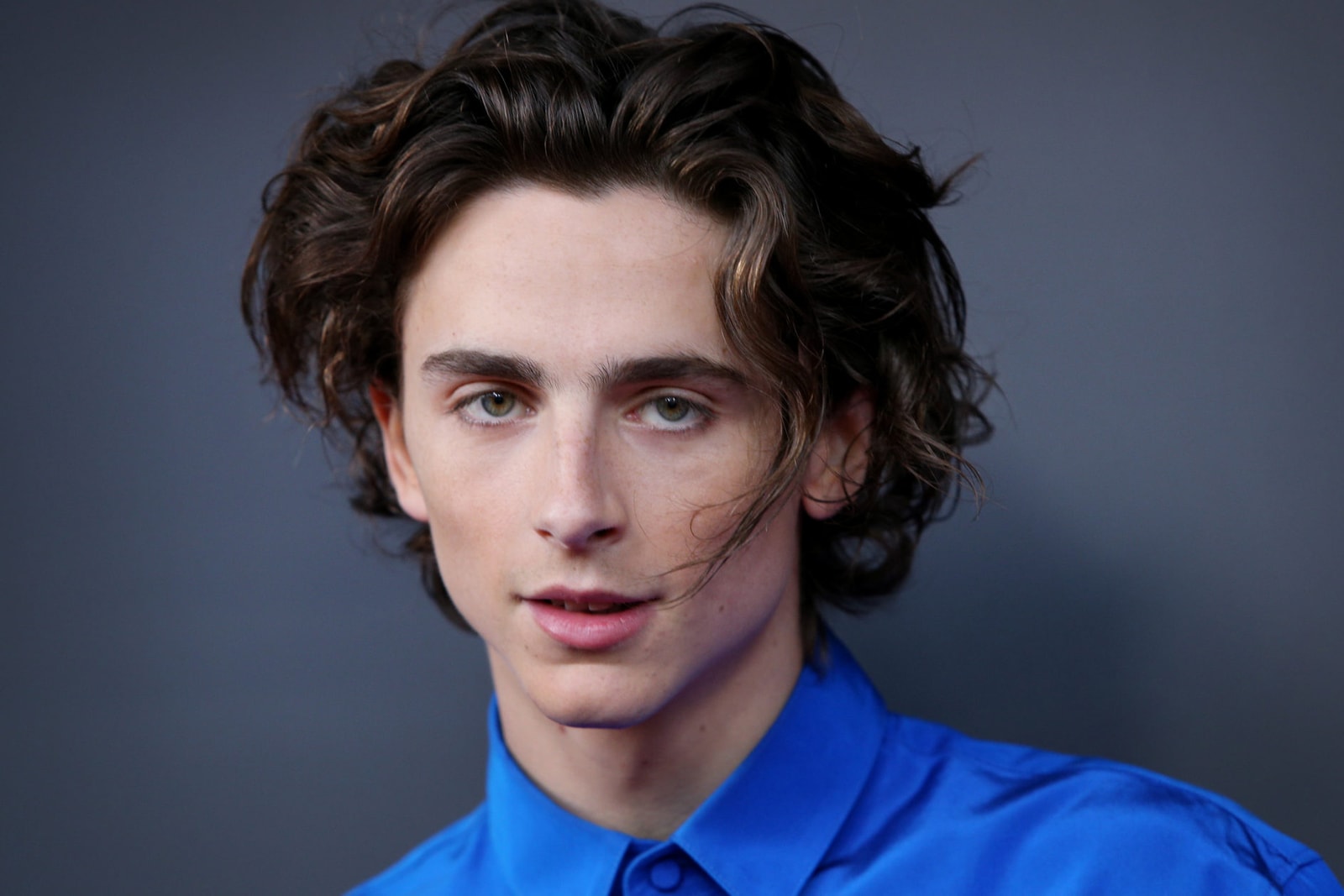 Don Arnold/Wireimage/Getty Images
Following up on his lavish sequel to Ridley Scott's cult classic Blade Runner with the visually stunning Blade Runner 2049, Denis Villeneuve is set to return this year with another re-adaption: Frank Herbert's sprawling sci-fi epic Dune.
Dune follows protagonist Paul Atreides as he protects his family and perilous desert planet, Arrakis, from villains trying to exploit the planet's most precious resource Melange, a drug known to extend a user's life span. The acclaimed director has assembled an impressive cast, which includes A-list celebrities Timothée Chalamet, Oscar Isaac and Zendaya. On top of that, legendary composer Hans Zimmer will score the film. David Lynch previously attempted a remake over 30 years ago, which debuted in 1984, so fans of the book will be anxious to the see the sci-fi classic return to the big screen.
West Side Story – December 18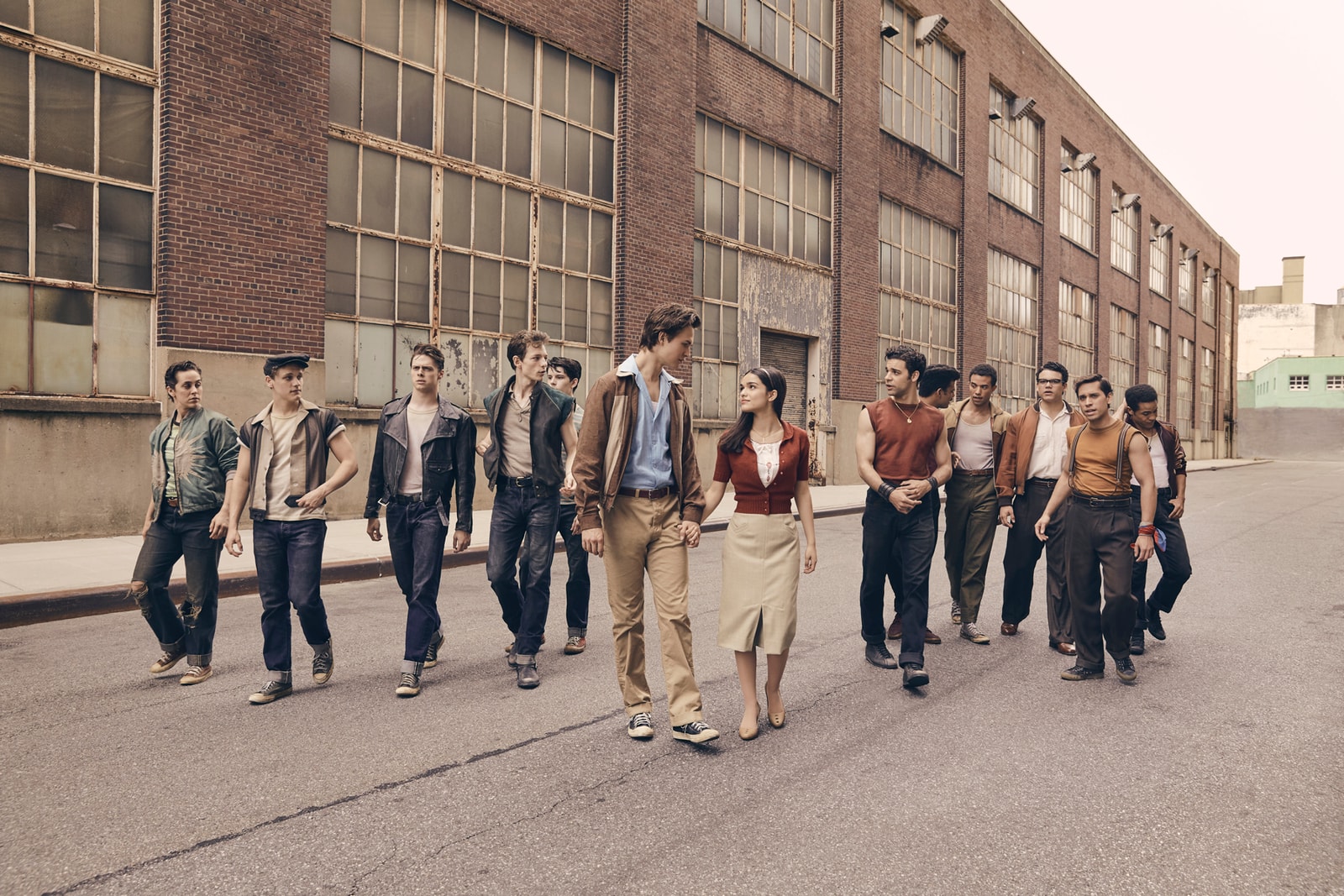 Ramona Rosales/20th Century Fox
The popular stage musical, inspired by Romeo and Juliet, sees another revamp this year, this time from Steven Spielberg. Ansel Elgort (Baby Driver) and the little-known Rachel Zegler are the new Tony and Maria, the star-crossed lovers caught in a gang war between the Sharks and the Jets in 1957 New York City. This high-profile musical will land at the end of the year, prime time for award season bait.
2019 British-Australian biographical western film True History of the Kelly Gang made its debut at the Toronto Film Festival in September 2019. Based on the 2000 novel of the same name by Peter Carey, True History of the Kelly Gang tells the tale of the 19th century Australian bushranger and bank robber during his early years (portrayed here by Russell Crowe). The film also stars George MacKay in the titular role, Nicholas Hoult, Thomasin McKenzie and Charlie Hunnam.
True History of the Kelly Gang will be released in the UK on February 2020, with a North American release still pending.
The Last Duel – December 25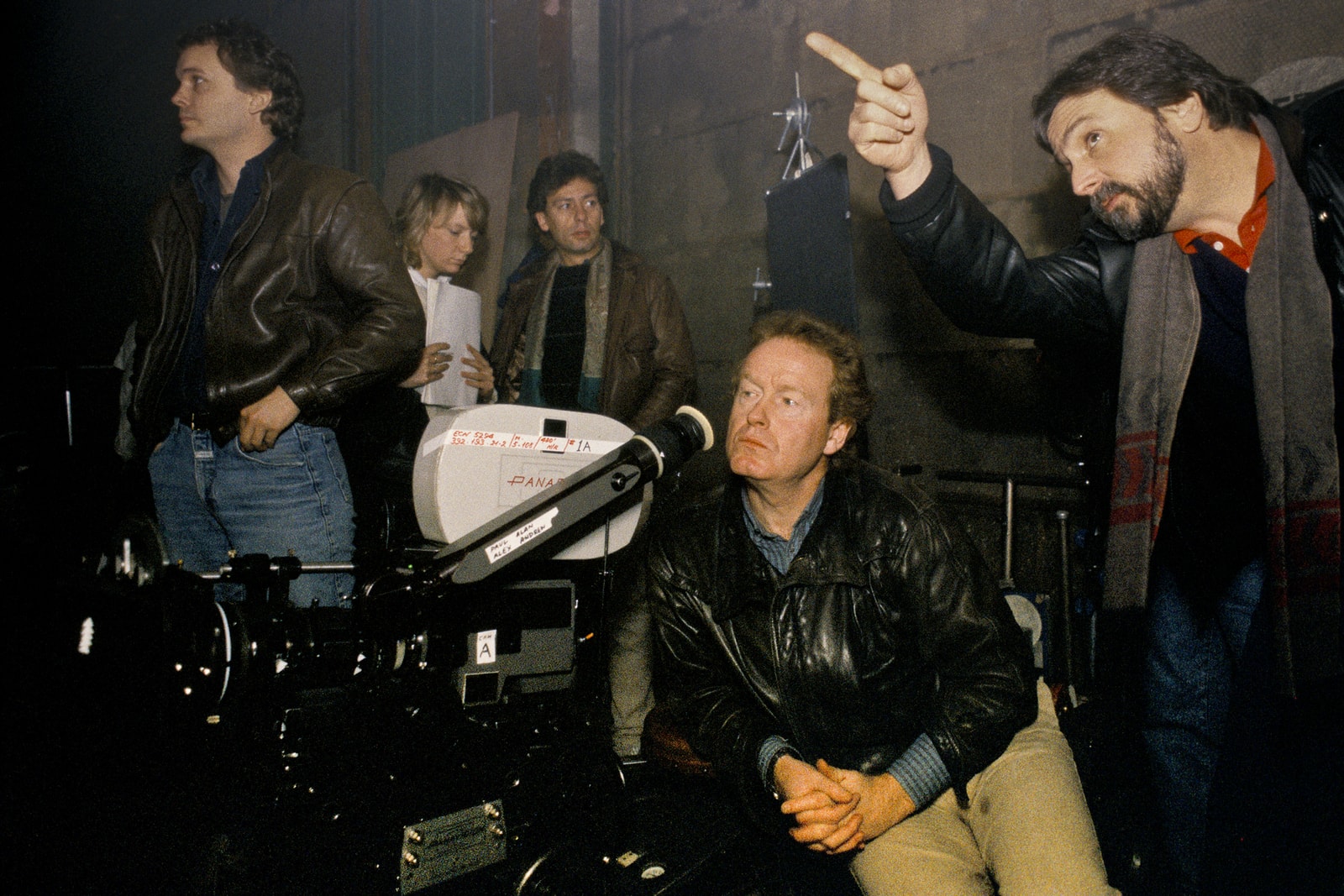 Christopher Pillitz/Getty Images
Announced last summer, Ridley Scott's next project is The Last Duel, which will star Academy Award winners Matt Damon and Ben Affleck. Set in 14th century France, The Last Duel is a revenge story based on the last legally fought duel. Damon and Affleck will play the roles of the knights, and also helped to pen the script alongside Oscar-nominated Nicole Holofcener.
This marks the first screenplay Damon and Affleck have worked on together since Good Will Hunting, which won the duo the Oscar for Best Original Screenplay over 20 years ago.
Da 5 Bloods – TBD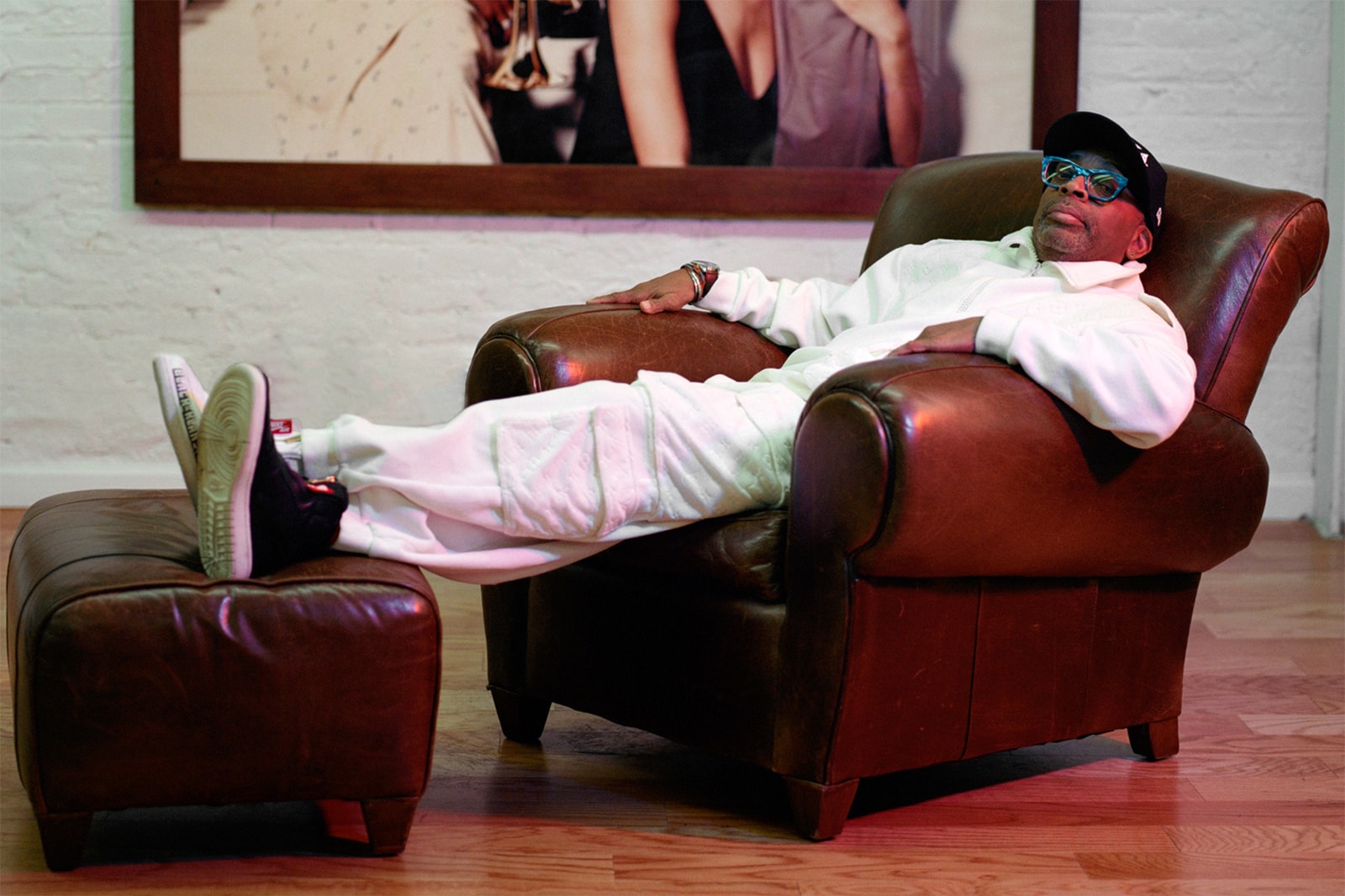 Renell Medrano/Hypebeast
Spike Lee's follow up to his Oscar-winning hit BlacKkKlansman will be Da 5 Bloods, an epic war drama about four African-American vets returning to Vietnam to look for their fallen squad leader with the promise of hidden treasure.
Da 5 Bloods stars Chadwick Boseman, Giancarlo Esposito and more, and is slated to hit Netflix sometime this year.
The French Dispatch – TBD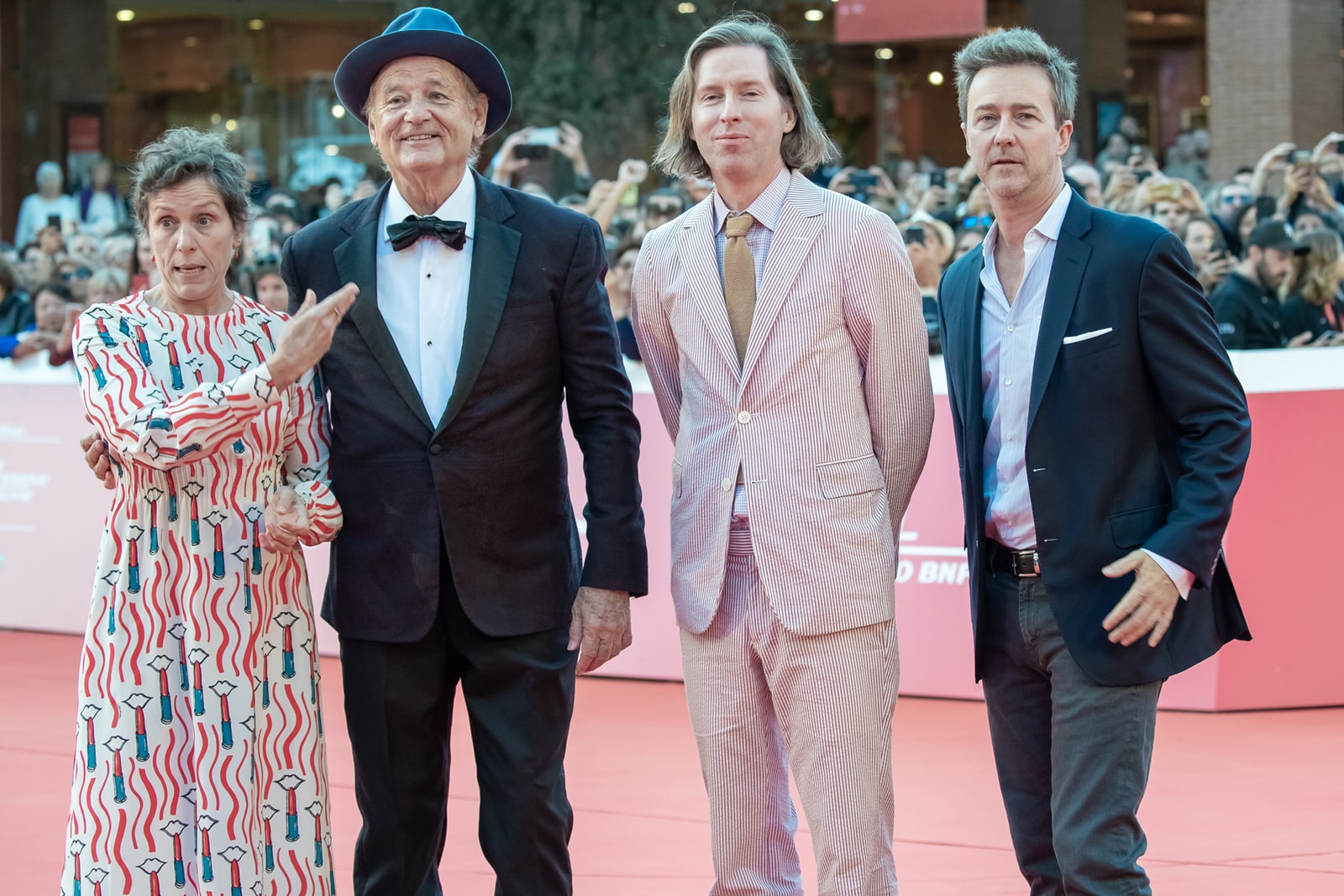 Mauro Fagiani/Nurphoto Via Getty Images
Wes Anderson's next film will be a "love letter to journalists" set in a fictional city in France post-WWII. Initially reported to be a musical, The French Dispatch will bring to life a handful of stories from a magazine created by an American living in the fictional French city.
Just like past Anderson films, The French Dispatch is packed with a star-studded cast that includes Timothée Chalamet, Tilda Swinton, Léa Seydoux, Saoirse Ronan, Bill Murray and, of course, Owen Wilson.
On the Rocks – TBD
Alamy Stock Photos
Auteur Sofia Coppola is back this year with her upcoming dramedy, On the Rocks. Written and directed by Coppola, the film follows "a young mother who reconnects with her larger than life playboy father on an adventure through New York." Indie darling Rashida Jones takes on the role of the young mother, while Bill Murray stars as her father. Marlon Wayans, Jessica Henwick and Jenny Slate also join the cast.
On the Rocks will also mark the first partnership between A24 and Apple TV+.
Zola – TBD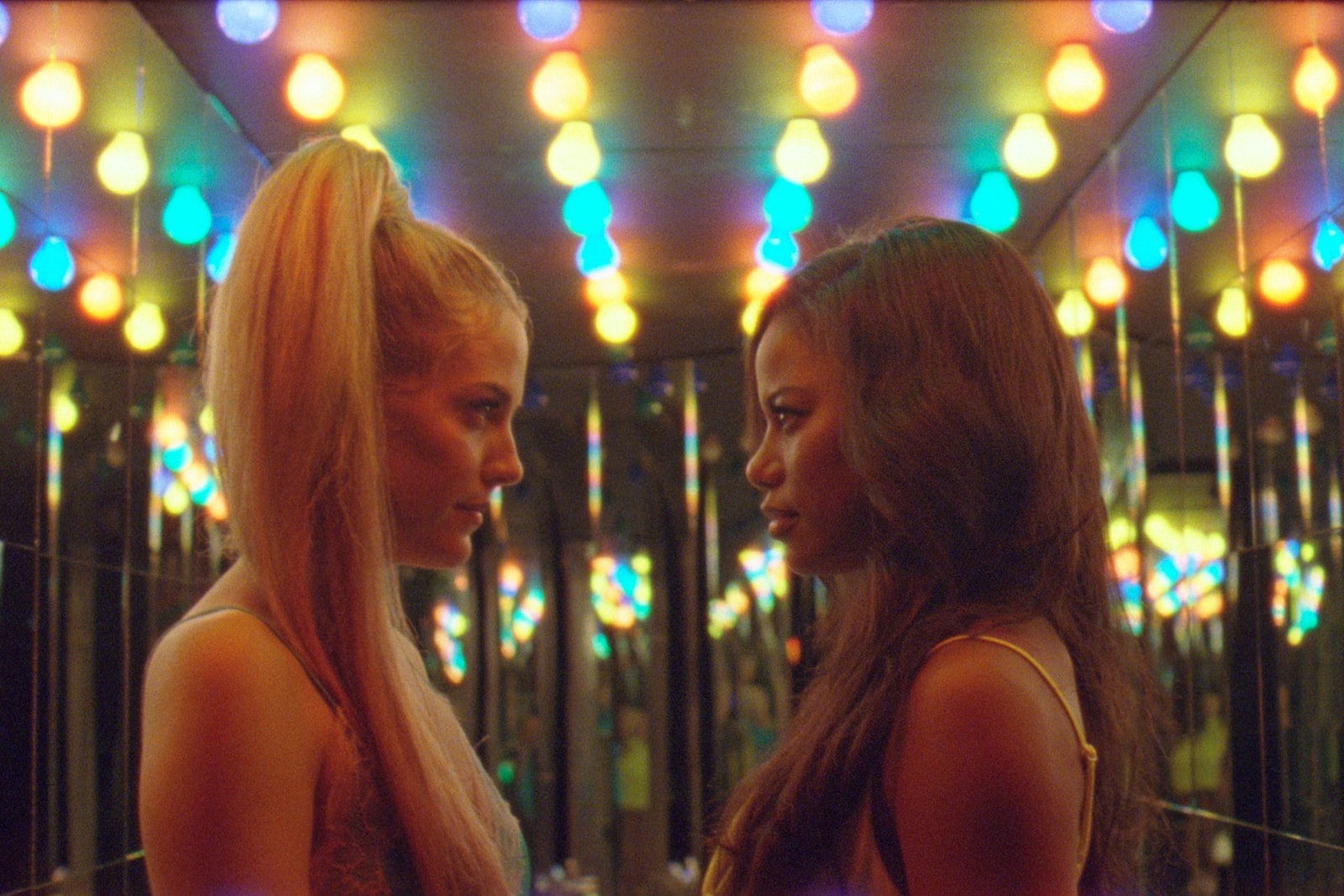 A24
Another A24 project slated to land this year is Zola. Directed by Janicza Bravo (though originally James Franco was set to helm), Zola is based on the real life story of Detroit waitress Aziah "Zola" Wells, who posted a 148-tweet thread about a two-day trip she took to Florida with a stripper named Jessica. The story, which contained details of prostitution, trafficking, murder and attempted suicide, caused a twitter frenzy in 2015 when it was posted to the social media platform. Zola stars Taylour Paige and Riley Keough and is set for a Sundance premiere before a wide release in theaters.